Modere Announces Acquisition Of SAVI Health
February 23, 2016
By Nicole Dunkley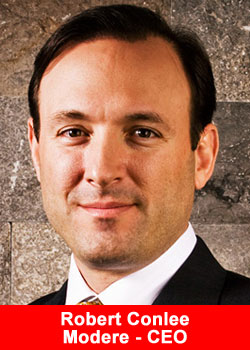 Modere, the first social retailer to create a safe and forward-thinking approach to overall wellness, today announced that it has entered into a definitive agreement to acquire the assets of SAVI Health International, LLC (SAVI), an innovative health and nutritional supplement company dedicated to bringing products to market that are supported by science-based research and strict manufacturing standards.
Terms of the transaction were not disclosed.
SAVI, which is driven by a Build your Best Life philosophy, is committed to improving the health and wellness of individuals and families all over the world. In partnership with Greg Horn, former Chief Executive Officer of General Nutrition Centers, SAVI developed all-natural wellness products formulated to address cellular health using naturally-occurring ingredients present in the Mediterranean diet.
These nutrients include rich extracts of organic pea protein and acacia, natural olive oil actives that are approximately 200 times more bio-available than pure olive oil, and Berberine, a natural botanical that has been proven to reduce unwanted cravings. SAVI's flagship product is M3, a proven three-step weight loss system purposefully developed to work synergistically with healthy lifestyle choices.
Modere, a portfolio company of Z Capital Partners, L.L.C., the private equity management arm of Z Capital Group, offers a category-leading portfolio of Live Clean lifestyle essentials. Its offerings include safe and effective products for beauty, personal care, health, wellness and household, which are distributed through an innovative social retail model.
We are thrilled to combine SAVI's proprietary nutritional products with Modere's exceptional portfolio of complementary offerings, said Robert Conlee, Modere's Chief Executive Officer. SAVI's strong science-based research and proven formulations fully align with Modere's 'Live Clean' brand philosophy and strict ingredient safety standards.
We look forward to leveraging Modere's social retail model and network of marketers to expand opportunities for SAVI's distributors and support the long-term, global growth of our brands. Importantly, this acquisition underscores the significant growth and progress Modere is experiencing and reflects our ongoing commitment to expanding our comprehensive line of safe and effective health and wellness product offerings.
Mike Larkins, President of SAVI, said Modere has revolutionized the market with its innovative social retail model, and we are pleased to have the opportunity to introduce our weight loss products into this paradigm and help individuals around the world achieve their health and wellness goals. Together with Modere's 'Live Clean' philosophy, more people around the world will be able to benefit from SAVI's 'Build Your Best Life' approach.
James Zenni, President and Chief Executive Officer of Z Capital Group, said Modere has a category-leading portfolio, innovative social retail business model and best-in-class global market delivery. Together with SAVI's science-based approach to health and wellness, we see great opportunity for Modere to accelerate its growth in the U.S. and best position it for international growth. This is an exciting time for Modere, and we look forward to welcoming SAVI team members to our platform as part of this powerful combination.
About Modere
Modere offers a category-leading portfolio of Live Clean lifestyle essentials beauty and personal care, health and wellness, and household products that are equal parts safe, high-performing, and beautifully designed. At Modere, we create more than just products; we create meaningful experiences. We believe modern health involves Live Clean: pure nutrition, a clean environment, and safe ingredients across all products: consumable, topical and household.
Modere brings a holistic approach to well-being and its products reflect a commitment to excellence and innovation, with tested formulas proven around the globe for more than 25 years. Modere is headquartered in Springville, Utah and its Marketing Center of Excellence and Public Relations is located in Newport Beach, California.