QNET Opens Second Office In Myanmar
February 26, 2016
By Team Business For Home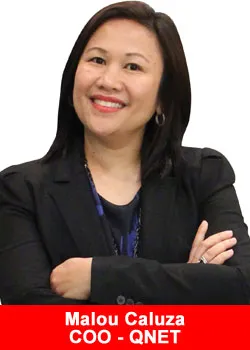 QNET, a company of Asian heritage and a part of the US$200 billion global direct selling industry, made further inroads into Myanmar (Birma) with the opening of its second Agency Office.
This comes less than a year after QNET entered the buoyant direct selling sector in Myanmar in March last year when it appointed local company, Kyi Min Brothers Company Limited as its Agent in Yangon. The launch of a similar Agency office today marks the formal introduction of a local customer service centre for QNET's Independent Representatives (IRs) in Mandalay, after Yangon.
The coming of QNET to Myanmar has certainly transformed the lives of many Myanmar IRs as the country has not only proven to be a top 20 market for QNET consistently during the last 11 months, but also helped elevate standards of living by garnering the spirit of entrepreneurship amongst non-business background individuals.
"QNET firmly believes that there is nothing more empowering to individuals than the financial freedom that a career in the direct selling industry provides, and we believe the people of Myanmar, and particularly in Mandalay, with their ambition and strong sense of entrepreneurship, will appreciate the quality consumer products we sell and the business opportunities we offer." said Mr. Stevenson Charles, QNET's Regional General Manager, South East Asia.
The company, optimising on the usage of the e-commerce platform, has contracted with Kyi Min Brothers to provide local customer support to people in Mandalay and display the QNET products. QNET, based on its projected plan, is optimistic that the direct selling industry in Myanmar will be as progressive as is trending in other emerging economies.
"Myanmar is one of QNET's amazing product-based markets where consumers and IRs like to touch, feel and benefit from the high quality global products that we offer. We are also one of the only direct selling companies that offer a wide range of products to support a healthy lifestyle, be it air purifiers and water filtration systems, nutritional supplements or personal care.
The unveiling of the QNET Agency Office at Diamond Plaza in Mandalay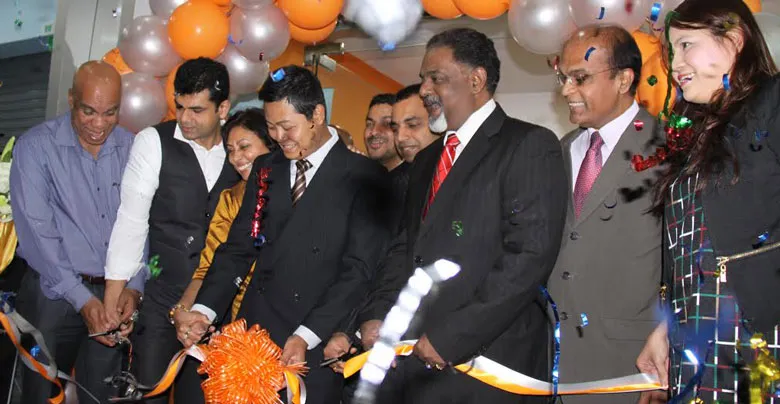 "Our best selling Products like HomePure, a water filtration system as well as AirPure, our air purifier, addresses a very real need for clean water and clean air in many developing countries. In developed markets QVI Holidays, a vacation membership and holiday getaway product, tends to be quite popular with those wanting to take a break. For busy professionals who are interested in continuing their education but have no time, we offer e-learning courses on a number of topics.
We also have an expert selection of lifestyle-friendly food supplements for long life and vitality called LifeQode which we just recently launched in Myanmar. For women wanting a natural solution to healthier, clearer skin, we offer the Physio Radiance range of skincare products," explained Stevenson.
QNET products are sourced from all over the world. Its watches are manufactured in Switzerland, while the Skin Care products are from France. Its Innovative Physio Radiance Visage+ Device is made by the industry leader in facial care devices in Korea, all of QNET's Jewelry is made by its German Partner while the immunity strengthening Olé, olive leaf extract drink comes from Australia.
QNET also works closely with top researchers, scientists, product developers and manufacturers to ensure the highest standard or quality, while keeping innovation and uniqueness at the heart of its products. QNET utilises the direct sales business model on a proprietary e-commerce platform to market its products, providing business opportunities to aspiring entrepreneurs regardless of social or geographical background.
"What makes QNET so different from other network marketing companies is that we're truly global – we have more than 6 million customers from over 100 countries around the world.
"As for Mandalay, the region's population is also seen as an advantage – with around 2.2 million residents, it is one of the largest in the country. Hence, we are not limiting our operations in Yangon. The coming of QNET to Yangon last year and now to Mandalay certainly signifies that we have a long term vision for Myanmar, and a vision that is also shared by our IRs," noted Stevenson.
Globally, the World Federation of Direct Selling Associations (WFDSA), which QNET is affiliated through the Direct Selling Associations of Singapore, Malaysia, the Philippines and Indonesia, reported unprecedented sales and engagement with 6.4% growth generating close to US$200 billion in 2015. Asia continued to outpace other markets, accounting for 45 % of global retail sales. WFDSA said that in the past three years, the industry has seen a compound annual growth rate of 6.5 percent. It also noted that behind direct selling's positive growth trend are millions of entrepreneurs marketing an array of products and services.
Mr. Kyi Min Han, Managing Director of Kyi Min Brothers Group of Companies said, "This is a tremendous development for the direct selling industry in Mandalay. I must thank QNET's Management for the confidence and support in Myanmar. We are also excited and humbled by this opportunity, and would like to express our gratitude for the support of the authorities in Myanmar, particularly in Mandalay. QNET understands that building capabilities has always been one of Myanmar's priorities to develop its socio economic growth.
"As in Yangon, we look forward to deepening our relationship with QNET through strong partnership with the people of Mandalay in the areas of entrepreneurship and international trade. I would like to call on the people here to visit our office, see the variety of QNET products on display and grab the opportunities available through QNET."
Also present at the launch today were QNET Director Krishna Kumar, as well as a host of dignitaries and distributors of QNET in Myanmar.
QNET's new agency office is located in the heart of Mandalay business district at Second Floor, Diamond Plaza, Chan Aye Thar Zan Township, Mandalay. The office will act as the main support center for QNET IRs in Mandalay and the surrounding areas, provide consultations about the company, products, after-sales service and customer support for distributors from Monday to Friday – 9:30 am – 5:30 pm.
Additionally, the local agency will provide training for QNET's distributors (IRs) and will facilitate educative coaching sessions to ensure all IRs are equipped with sufficient product knowledge and well-trained on business ethics of network marketing and the QNET compensation plan. Currently, there are more than 5,000 registered IRs of QNET in the country – mainly in Yangon, Mandalay, and Pagan cities.
About QNET
As a prominent Asian direct selling company, QNET provides a wide range of life enhancing products that are offered through its proprietary e-commerce platform to customers and distributors in over 100 countries. The company also has some 25 offices and agencies worldwide, and more than 50 stockists, apart from localized operations or franchisees in a number of countries.
QNET is a member of the Direct Selling Associations of Malaysia, Singapore, the Philippines and Indonesia. QNET is also a part of the Hong Kong Health Food Association and the Health Supplements Industry Association of Singapore among others. QNET is active in sports sponsorships around the world, including Formula 1, Premier League football, badminton and more, due to the company's strong belief that the drive, passion and teamwork of sports mirrors that of QNET. For more information, please visit QNET's website at www.qnet.net