Youlab Global Announces Company Rebrand
February 19, 2016
By Team Business For Home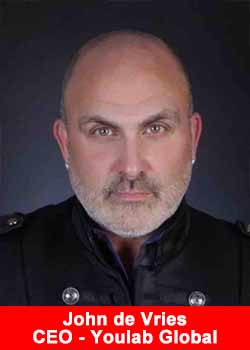 Youlab, the premiere ageless living brand revolutionizing the direct selling industry, announced today it will reveal its revamped product line and introduce new business strategies through a live online presentation scheduled to broadcast this Saturday, February 20, 2016 at 12PM PST.
Youlab created a brand with both nutritional and skincare products that promote ageless living from the inside out.
The company's skincare collection features fundamental ingredients formulated to treat, protect, and enhance the consumer's skin for a more youthful appearance. Youlab's proprietary Nano-Hydrosphere Complex allows for faster penetration within the skin's layers.
Through this process, water molecules are twice as small, allowing key ingredients to absorb quickly into the skin. Additionally, Youlab's nutritional line offers a powerful combination of antioxidants and multivitamins designed specifically to support telomeres and formulated to promote healthy metabolic function for everyday consumers.
Youlab's new business strategy will simplify the overall concept of entrepreneurship, empowering individuals with the opportunity to establish themselves as successful business owners, regardless of previous work experience through a simple shop, share, and earn process.
We are here to change lives, physically and financially, with an easy to incorporate health and skincare regimen, and a turnkey business solution, said John de Vries, CEO of Youlab.
We felt it was important that the brand, the packaging, and overall image truly reflect what consumers want to have, use and share.
This year, the company plans to expand its operations across Southeast Asia, Australia, Europe, Canada and Mexico. To join the free 90-minute worldwide live stream presentation on February 20, 2016, please visit: www.nettv.bz/ylg/live.html
About Youlab Global:
YouLab is an Ageless Living company guided by Vision, Belief, Integrity and Passion. Our products allow you to FEEL the results and work from the inside out. We are a social commerce company with products marketed through independent distributors. To learn more, visit https://youlabglobal.com/.