ForeverGreen 20% Growth In French West Indies
March 10, 2016
By Team Business For Home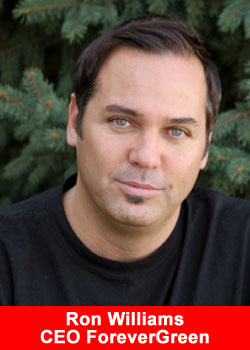 ForeverGreen Worldwide Corporation (OTCBB: FVRG), a leading direct marketing company and provider of health-centered products, today announced the company has experienced 15%-20% rapid sales growth per month in the French West Indies in 2015 and the start of 2016.
ForeverGreen opened the French West Indies, French Overseas Departments in French Guiana, Martinique and Guadeloupe in 2014. 2015 marked rapid sales growth of 15-20% per month since enrolling its first distributor. 2016 continues that growth trend with month over month growth of 20% in the first two months of 2016.
Referring to the French West Indies, Joe Jensen, President, MEA, India, Oceania and the Caribbean said, This is an incredibly dynamic growth region for ForeverGreen. Month over month sales continue to grow, new enrollments are at an all-time high in the region and support from a strong group of European distributors continues to fuel this diverse region of the world.
In addition to being one of the most consistent sales regions, I was excited to announce that ForeverGreen is launching its revolutionary new weight loss product Ketopia in the Caribbean in March, 2016. I expect the Caribbean to follow the growth of other markets that have launched Ketopia and double sales in the region in the second quarter of 2016, approaching sales of $5-$6 million annually for the Caribbean, up from about $1.3 million in 2015, he continued.
We are excited about the expansion in the West Indies and feel confident that we have a bright future there.
Additionally, I am happy to say that within the next few weeks we will be updating the market more about our growing relationship in China. We are happy for all of our members and shareholders and look forward to solidifying and announcing that relationship, commented Ron Williams, Chairman, Founder and CEO.
For more information on ForeverGreen's products, visit https://www.forevergreen.org.