Jeunesse Opens Additional Corporate Office In Utah – USA
March 15, 2016
By Team Business For Home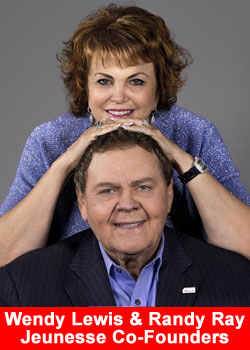 As a result of company growth and expansion, Jeunesse Global has opened a new, fully functional corporate office in the Draper suburb of Salt Lake City.
The Jeunesse West office opening was celebrated with a ribbon-cutting event March 9th, attended by Draper Mayor Troy Walker, other city officials, Jeunesse founders and top executives.
The event featured opening comments from Mayor Walker, a special address from Jeunesse Founders Randy Ray and Wendy Lewis, along with remarks from Chief Visionary Officer Scott Lewis and his wife, Isabel Lewis.
The event also included refreshments, entertainment and a building tour. Jeunesse executives Mark Patterson, Chief Marketing Officer, Meredith Berkich, President of North America, Kyle Copeland, President of Europe and Katy Holt-Larsen, Vice President of North America were also on hand.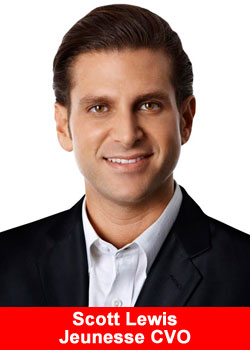 Scott Lewis commented, "I am honored to welcome the talented Jeunesse West family to this beautiful new office. I know it will provide a warm home for the corporate team that works so hard to support our field leaders from around the world.
Today is another milestone in our company's history, and I am excited for all we are going to accomplish in the future."
The Jeunesse West office currently employs 140 people and is committed to attracting and retaining professional talent in the local area.
Company executives and employees are excited to occupy the 30,250-square-foot, award-winning building, which is located near retail and service amenities and includes an onsite employee medical clinic.
The building features one-of-a-kind modern industrial design and was awarded the 2015 Excellence in Masonry Design Award.
About Jeunesse
Jeunesse is a global direct selling company with a mission to positively impact the world by helping people look and feel young, while empowering them to unleash their potential. The company's skin care and nutritional products are made in the USA exclusively for Jeunesse and make up a comprehensive Youth Enhancement System.
With a multilingual customer service, back office support team, global enrollment system and in-house programming, the company has developed a cutting-edge, global platform that has harnessed the power of technology to share innovative products, training and support through 32 fully operational offices to markets in over 100 countries. For more information, please visit jeunesseglobal.com.