Nerium To Celebrate Expansion Into Korea With Grand Opening Event
March 3, 2016
By Nicole Dunkley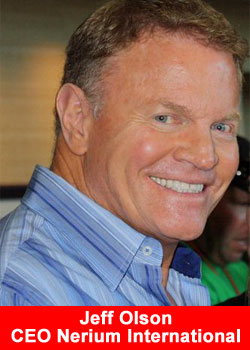 Nerium International continues to broaden its global footprint and establish itself as one of the top leaders in the direct sales industry around the world! After opening its business in the Korean market in August 2015, the company will celebrate its full launch with a monumental Grand Opening in KINTEX, Ilsan March 5.
Nerium International Founder and CEO Jeff Olson, other members of Nerium's executive team and top executives from Signum Biosciences and Cosmax are scheduled to deliver key company announcements at the event.
The historic event will include the announcement of additions to Nerium's revolutionary product line in Korea, expanding the company's well-established international product portfolio.
Nerium will also offer attendees a chance to purchase brand new tools, gear and marketing materials at the Nerium Store on site, making the Grand Opening Event the first time the Korean Brand Partners have access to the Nerium store.
As part of Nerium International's commitment to global philanthropy, its executives will announce it's plans to expand it's Nerium Ripple Foundation to Korea.
With this historic event just weeks away, it's clear Nerium is committed to continuing its remarkable success in markets across the world.
About Nerium International
Based in Addison, TX, Nerium International is a global relationship marketing company with Age-Defying products created in cutting-edge research and science. Founded in 2011, Nerium International has shattered industry records for sales while developing a strong customer base in both the North American and Asian markets. This unprecedented success has allowed Nerium to generate $1 billion in sales after just four years. Nerium was recognized for its historic growth by ranking No.1 on the 2015 Inc. 500 List of fastest-growing private US companies in consumer products and services and No. 40 on the 2015 Direct Selling News Global 100 List. Led by an executive team with more than 220 combined years of experience, Nerium International is committed to distributing an excellent product line based in real science and providing its Brand Partners with a life-changing and outstanding business opportunity through relationship marketing.