Youngevity Files Suit Against Wakaya Perfection
March 25, 2016
By Team Business For Home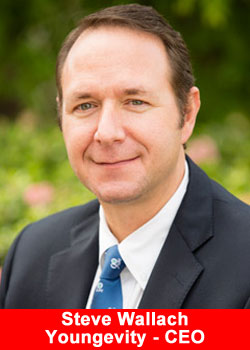 Youngevity International, Corp. (YGYI) filed suit against Wakaya Perfection, LLC, a competing direct network marketing enterprise that began operations in 2016 and individuals involved in aiding and abetting Wakaya in the commission of tortious acts against Youngevity.
The Youngevity Complaint seeks damages and injunctive relief, alleging that Wakaya intentionally interfered with Youngevity's existing and prospective business relationships, and converted Youngevity's proprietary business information for use in developing Wakaya's nascent business.
Wakaya was formed by a small group of former Youngevity distributors and executives who broke from Youngevity in 2015.
According to Youngevity's Complaint filed in the U.S. District Court for the Southern District of California, the fledgling Wakaya venture secured products and investors at Youngevity's expense through improper cross-recruiting practices, deliberate breaches of employment agreements, and targeted efforts encouraging other distributors to breach Youngevity contracts.
Youngevity's Complaint outlines the surreptitious and unlawful conduct by a select number of current and former Youngevity members in furtherance of their competing venture. Copies the Complaint and related pleadings are available upon request.
Defendants are Todd Smith, William Andreoli, Wakaya Perfection, Total Nutrition Team, Blake Graham, Andre Vaughn, Dave Pitcock, Patti Gardner, Brytt Cloward and DOES.
According to the court documentation:
1. Plaintiff Youngevity International Corp. ("YGYI" or "Youngevity"), by counsel, files this Complaint for Damages and Injunctive Relief against the above-named Defendants. This is an action for intentional interference with business relations, inducement of breach of contract, civil conspiracy, breach of contract, misappropriation of trade secrets, unfair competition, breach of fiduciary duty, and misrepresentation.
For at least the past year, the Defendants have conspired and acted in concert to interfere with Youngevity business operations, Youngevity contractual relations, and Youngevity distributor relations in order to convert business opportunities meant for Youngevity to their own competing multi-level marketing startup, doing so maliciously and in breach of fiduciary duties, while for much of that time serving as either top executives of or top level distributors in Youngevity.
2. The Defendants have used their unique positions of trust and confidence within the company in an effort to reduce and destroy the company through a campaign, conducted in secret until the first quarter of 2016, whereby they have diverted Youngevity resources and business opportunities to their own competing venture and induced formerly loyal Youngevity distributors and Youngevity employees to breach their contracts with Youngevity and assist them in building that competing enterprise, Wakaya Perfection, LLC, a Utah-based multi-level marketing company operated by them ("Wakaya").
The Defendants took unlawful actions from within Youngevity, preying on the trust, confidence, and prominence they had within Youngevity and using confidential and trade secret information to which they had unique access to induce those breaches of contract and to convert business opportunities intended for Youngevity to Wakaya.
3. The Defendants have thus built their competing business unlawfully at Youngevity's expense rather than legitimately without interference withYoungevity business and breach of Youngevity contracts. Acting with malice and with the intent to cause permanent and lasting injury to Youngevity, the Defendants have employed tactics of tortious interference, misappropriation, inducement to breach contract, breach of contract, breach of fiduciary duty, and unfair competition.
The matter is presently pending under the following caption: Youngevity International, Corp. v. Todd Smith, et al., No. 3:16-cv-00704-W-JLB (S.D. Cal. Mar. 23, 2016).
About Youngevity International, Inc.
Youngevity International, Inc. (OTCQX: YGYI) (www.YGYI.com) is a fast-growing, innovative, multi-dimensional company that offers a wide range of consumer products and services, primarily through person-to-person selling relationships that comprise a network of networks.
The Company also is a vertically-integrated producer of the finest coffees for the commercial, retail and direct sales channels. The Company was formed after the merger of Youngevity Essential Life Sciences (www.youngevity.com) and Javalution Coffee Company in the summer of 2011. The company was formerly known as AL International, Inc. and changed its name to Youngevity International, Inc. in July 2013.