Zija International's Top Leaders Enjoy Cancun Retreat
March 8, 2016
By Nicole Dunkley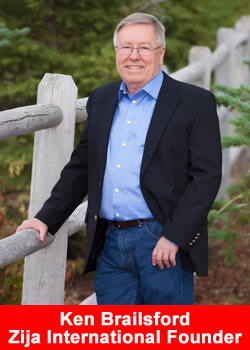 In February, Zija International's Diamond and Black Diamond Club members attended the company's most luxurious incentive trip and retreat to date, held at the award-winning Live Aqua all-inclusive resort in sunny Cancun, Mexico!
The Black Diamond Retreat included an 8-day, 7-night trip; they were joined halfway through the week by Diamond Club Members. Attendees enjoyed round-trip airfare for 2, accommodations in Live Aqua's Deluxe Oceanview Rooms, exclusive leadership trainings, golfing, spa services, visiting Mayan ruins in Tulum, and much more.
Black Diamond Club members took part in a service project sponsored by The Zija Miracle Foundation, the company's charitable arm.
Alongside corporate leaders, they were able to visit an underprivileged community and donate money and much-needed supplies to a shelter for abused women, a school, and a home for the elderly. Volunteers painted the women's shelter, provided service to children, and participated in team-building activities with the school children.
Retreat attendees experienced two new products being launched as part of the company's efforts to pioneer the #NaturalHealthRevolution: Ripstix Energy and a different way of drinking Ripstix Hydrate—now available in a tub!
Ripstix Energy was formulated as a ready-to-consume beverage that contains a proprietary blend of ingredients to help elevate your mood, boost your endurance level, and suppress your appetite throughout the day. This convenient drink combines the nutrition of Moringa oleifera with other key components that allow you to Power Your Fitness and stay energized.
Ripstix Hydrate helps athletes avoid dehydration and keep their body at its peak. Each serving of Ripstix Hydrate is low-calorie, replenishes essential electrolytes, tastes delicious, and is safe for all ages. It's colored and flavored naturally with beet juice powder, elderberries, and stevia. Simply add to your team's water cooler to Power Your Fitness!
Zija International's top field leaders anxiously await the announcement of their next leadership retreat!
ABOUT ZIJA INTERNATIONAL
Zija International, a privately-held and privately-funded business founded by Kenneth E. Brailsford and led by Ryan Palmer, develops natural health, wellness, and beauty products. The company operates in more than 50 countries worldwide, pioneering the #NaturalHealthRevolution to help individuals achieve Life Unlimited.
Zija has seen consistent growth every year since it was founded over 9 years ago and has received several awards, including and being named the Fastest-Growing Company in Utah by Utah Business Magazine. It has also been recognized on fastest-growing and top-revenue lists by Inc. Magazine, Direct Selling News and Utah Valley Magazine, and has received industry-specific MarComm, American Business (Stevies), and Davey Awards.
With corporate offices located in Lehi and more than 4 million sq. ft. of state-of-the-art warehouse, shipping and manufacturing facilities located in Utah, United States, Zija International employs more than 200 individuals and has the capacity to grow to more than two billion dollars in annual sales.