Buyezee Launching Internet Advertising Services
April 28, 2016
By Team Business For Home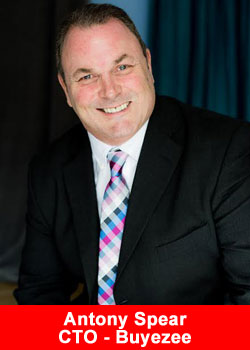 BUYEZEE gets ready to profit from Internet Advertising. BUYEZEE today announced that they will be launching their Internet Advertising Services on 16th May 2016
With the spend on Internet Advertising expected to exceed TV Advertising to become the largest single advertising category rising to a staggering spend of US$239.87BN in 2019.
BUYEZEE is positioning themselves with the perfect complimentary marketplace and opportunity to their already existing partner Shop Owner product comparison websites which already attract 100,000's of visitors monthly – and with their current growth rates should well exceed 1,000,000's per month over the next few months.
Antony Spear – BUYEZEE CTO stated:
As our good reputation and brand expands globally, we can see that this additional service is the natural expansion and perfect service for us to offer. E

e will unveil on the 16th May what we believe will become a real game changer and will place the BUYEZEE opportunity amongst the established players.
ABOUT BUYEZEE
A global provider of fully serviced eCommerce shops that can empower individuals and companies alike to immediately brand, promote and profit from the Multi Trillion Dollar marketplace with little or no previous knowledge or experience.
BUYEZEE's innovative eCommerce products are marketed person-to-person by independent Shopreneurs on a global basis.
From its conception, BUYEZEE™ have chosen and consulted the most competent people available, thus ensuring that no beta testing is carried out at the expense of the network. Much time, money, planning and resources has been invested into product development to make this a powerful and leading global opportunity.
More Information can be obtained from our corporate website: https://www.buyezee.net