ForeverGreen – FgXpress Q1 Sales Down 32% To $12 Million
April 28, 2016
By Team Business For Home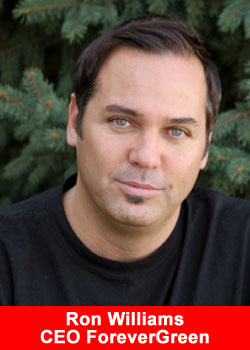 Sales drops down from $17.8 Million in Q1 – 2015 to approx. $12 Million in Q1 – 2016.
Advanced efforts have begun and cut over $500K on a monthly basis.
ForeverGreen Worldwide Corporation (OTCBB: FVRG), a leading direct marketing company and provider of health-centered products, announced the company has continued to make profitability a priority in 2016 with several advances in its business operations, some of which include cost cutting, trimming markets, staff reorganization among other changes to make operations more efficient.
"During the first quarter of 2016, our sales reached approximately $12 million," said Jack Eldridge, CFO.
Our recent cost cutting measures have cut over $500,000 a month in overheard.
With these efforts, including staff and region reorganization, and anticipating the launch of several new products in the next few weeks, we anticipate second quarter revenues to be stable and then accelerating and moving forward into the third quarter and thereafter.
We remain on track for meeting or exceeding our guidance for the year. Our previously stated guidance for 2016 is $55-$60 MM with 2-4% net profit margins," he continued.
CEO Ron Williams commented,
"ForeverGreen is on the move! There are many new, exciting projects currently in the works. Region restructuring has recently happened primarily in our Asian and Latin American Markets resulting in significant cost savings and business efficiencies.
Some personnel have switched roles or have taken on new responsibilities to be in their most effective positions.
We can't wait for the new, exciting changes everyone is bringing to their new roles."
The revenue estimate is preliminary and has not been reviewed by the Company's independent accountants. Significant updates and revisions may be required before the release of the Company's first quarter financial results in May.
In addition, the Company's quarterly financial results will include other factors necessary to calculate additional financial metrics, including gross profit and net income.
For more information on ForeverGreen's products, visit https://www.forevergreen.org.
About ForeverGreen
ForeverGreen Worldwide Corporation develops, manufactures and distributes an expansive line of all natural whole foods and products to North America, Australia, Europe, Asia, Africa and South America, including their new global offerings, PowerStrips, SolarStrips and BeautyStrips.
They also offer their new North America weight-management line Ketopia, along with Azul and FrequenSea, whole-food beverages with industry exclusive marine phytoplankton, a line of hemp-based whole-food products, immune support and weight management products, Pulse-8 powdered L-arginine formula, 24Karat Chocolate.