Jeunesse Launches Brazilian Market With 10,000 Attendees
April 27, 2016
By Team Business For Home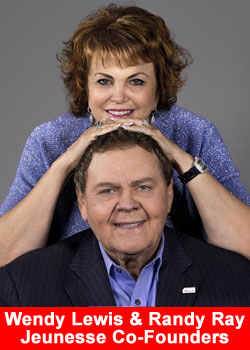 Global youth enhancement company, Jeunesse celebrated its latest international expansion with a Grand Launch event of the Brazilian market on April 2 at Ibirapuera Gymnasium, a landmark cultural and sporting events venue in São Paulo, Brazil.
The sold out event drew over 10,000 attendees, making it the largest launch event in company history.
Jeunesse Founders, Randy Ray and Wendy Lewis and Chief Visionary Officer, Scott Lewis took to the stage to officially welcome Brazil to the growing Jeunesse family and to kick off the energetic event.
Vice President of Latin America, Miguel Beas, additional Latin American market senior executives and top Jeunesse leaders from around the world were also in attendance to commemorate the market opening.
The hugely enthusiastic crowd was given the opportunity to learn more about the company's history, mission and vision, as well as to participate in valuable product and leadership training.
"As the fifth largest direct selling market, Brazil is a significant global expansion for Jeunesse"
said CVO Scott Lewis.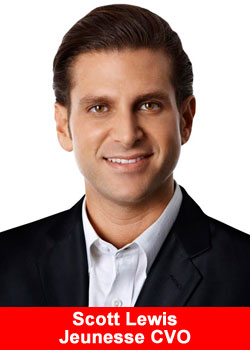 "The initial results we have experienced in this market coupled with the extraordinary success of this event indicate that Brazil will be an important market for the company.
We have tremendous leadership in place and perfectly positioned youth enhancement products for the market.
The passion and enthusiasm of the Brazilian people clearly indicates that great things are in store for Jeunesse Brazil."
Keeping with the company's mission to create positive impact in the lives of others, attendees raised over $33,800 USD for Jeunesse Kids™ to support a local organization providing medical assistance to children with cancer.
Other event highlights included the launch of the Luminesce® anti-aging skin care line and Vidacell™ nutritional product. The event closed out with an exclusive show by Latin Grammy award-winning Brazilian band, Jota Quest.
About Jeunesse
Jeunesse is a global direct selling company with a mission to positively impact the world by helping people look and feel young, while empowering them to unleash their potential. The company's exclusive skin care and nutritional products are made in the USA and make up a comprehensive Youth Enhancement System.
With multilingual customer service, a back office support team, global enrollment system and in-house programming, the company has developed a cutting-edge, global platform that has harnessed the power of technology to share innovative products, training and support through 32 fully operational offices to markets in over 100 countries. For more information, visit Jeunesseglobal.com.