Morinda Revamps Bonus Program
April 19, 2016
By Team Business For Home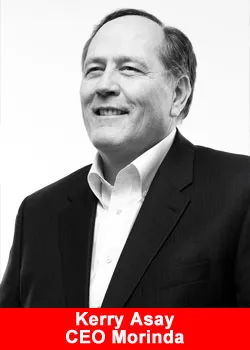 Originally introduced in 2014, the Area Developer program was the company's effort to reward Independent Product Consultants, or IPCs, who expanded word of the Morinda brand into highly untapped markets.
The AD program has always been designed to reward IPCs for building leaders in new geographic areas and to help us methodically expand our customer base worldwide,
said Shon Whitney, Morinda's VP of Sales and Marketing.
To participate, IPCs must achieve certain qualifications by building incremental volume in specific geographical territories that span the globe. A full list of qualifying territories can be found here.
We have reduced the qualifying area compared to the last program but we have dramatically increased the rewards, noted Whitney. In addition to the same amazing benefits of the first program we have added a quick start bonus, title bonuses and even a revolutionary territory override bonus of 8% on all incremental volume.
To put these rewards into perspective, the quick start bonus can pay up to $5,000. The Title bonuses can pay up to $50,000. The Territory Developer Bonus essentially provides the achiever with a share of that territory's incremental volume for the rest of their life. The best part is that people who qualified for Morinda's old Area Developer title have the chance to qualify under the new qualifications.
This is the most exciting business opportunity we have ever offered in the history of the company, said Whitney. It will help us to build new leadership in new areas and offer the IPCs that go after it with the most lucrative business possible in the industry.
Morinda's IPCs seem to wholeheartedly agree. In the few short weeks since the program was reintroduced, Morinda has received overwhelmingly positive feedback on the opportunity.
About Morinda
Founded in 1996, Morinda is a global, research-driven company with a mission to use the power of nature to help people live healthier, longer lives. Cutting-edge technology and extensive research have allowed Morinda to develop an innovative TruAge product line, as well as other natural wellness products that reflect its passion to help people live younger, longer. Morinda is headquartered in American Fork, Utah, and has a presence in more than 70 countries worldwide. Learn more at www.morinda.com.