QNET Expands In Niger – Africa
April 29, 2016
By Team Business For Home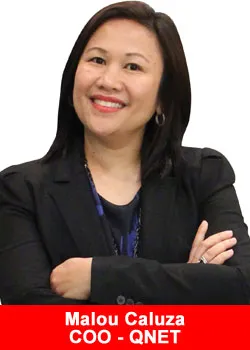 QNET, a company of Asian heritage and a part of the US$200 billion global direct selling industry, has come to Niger, marking the company's official entrance into the West African nation.
The opening of an Agency office here will enable the people of Niger to touch, feel and benefit from the high quality global products that QNET offers to consumers worldwide as well as the business opportunities it offers.
QNET's direct selling model encourages individuals without a business experience to employ skills and the winning attitude to heighten their opportunities and improve their lifestyles. QNET aims to offer this entrepreneurial opportunity to as many locals as possible.
"QNET is proud to have an agent in Niger because QNET is committed to having a local customer service support for the people of Niger and help both the people and government in knowing more about direct selling.
"Direct selling is the marketing and selling of products directly to consumers away from a fixed retail location. The size of the global direct selling industry today is close to USD200 billion," said Mr. Amadou, QNET's Spokesperson for the West African Region.
Amadou was speaking at a Press Conference organized by QNET at the Niger Chamber of Commerce & Industry office here.
QNET firmly believes that there is nothing more empowering to individuals than the financial freedom that a career in the direct selling industry provides, and believes that the people of Niger, with their ambition and strong sense of entrepreneurship, will appreciate the quality consumer products that QNET offers and the business opportunities for self-development.
The company, optimising on the usage of the e-commerce platform, has contracted with local company, Nomade Production which is helmed by Mr. Alhussini. By end of April, the Niamey office will be able to provide its services to the Independent Representatives (IRs) of QNET in Niger. It will mainly provide customer support and display of QNET products.
QNET started getting online purchases for its products from Niger since 2014. Today there are thousands of Niger citizens who have also registered to market and promote QNET online products as IRs. The top selling products for QNET in Niger are Wellness products, Household items such as home water purifier, online education learning (such as business courses, marketing courses and business English courses) as well as luxury products like watches and jewelry.
"As a new entrant to the West African region, QNET sees the necessity of having its own customer service agent office, hence Niger is the latest while there is already QNET Agent office established in Mali, Côte d'Ivoire and Burkina Faso in order to have an easily accessible local office to help with customer questions, assist with delivery of products and display of product range so as to enable people to view for themselves some of the products sold online.
"Our best selling Products like HomePure, a water filtration system as well as AirPure, our air purifier, addresses a very real need for clean water and clean air in many developing countries. In developed markets QVI Holidays, a vacation membership and holiday getaway product, tends to be quite popular with those wanting to take a break.
For busy professionals who are interested in continuing their education but have no time, we offer e-learning courses on a number of topics. We also have an expert selection of lifestyle-friendly food supplements for long life and vitality called LifeQode which we just recently introduced in Niger. For women wanting a natural solution to healthier, clearer skin, we offer the Physio Radiance range of skincare products," explained Amadou.
QNET also expressed its gratitude for the support of the authorities in Niger. QNET understands that building capabilities has always been one of Niger's priorities to develop its socio economic growth.
"QNET is always respectful of the local laws and is fully obliged to the commercial laws and consumer laws of Niger. QNET also has policies and procedures that all its IRs must strictly adhere to its code of marketing and promotion of QNET products ethically," noted Amadou.
Globally, the World Federation of Direct Selling Associations (WFDSA), which QNET is affiliated through the Direct Selling Associations of Singapore, Malaysia, the Philippines and Indonesia, reported unprecedented sales and engagement with 6.4% growth generating close to US$200 billion in 2015. WFDSA said that in the past three years, the industry has seen a compound annual growth rate of 6.5 percent. It also noted that behind direct selling's positive growth trend are millions of entrepreneurs marketing an array of products and services.
"We look forward to deepening our relationship with QNET through strong partnership with the local people in the areas of entrepreneurship and international trade. I would like to call on the people of Niger to grab the opportunities available through QNET," said QNET Agent, Alhussini. Also present at the Press Conference today were QNET Director Mr. Krishna Kumar, as well as a host of government dignitaries in Niger.
With direct selling gaining popularity, Niger is seen to have huge potential to become a leading market in the West African region.
About QNET
As a prominent Asian direct selling company, QNET provides a wide range of life enhancing products that are offered through its proprietary e-commerce platform to customers and distributors in over 100 countries. The company also has some 25 offices and agencies worldwide, and more than 50 stockists, apart from localized operations or franchisees in a number of countries.
QNET is a member of the Direct Selling Association of Malaysia, Singapore, the Philippines and Indonesia. QNET is also a part of the Hong Kong Health Food Association and the Health Supplements Industry Association of Singapore among others.
QNET is also active in sports sponsorships around the world, including football (Direct Selling Partner of Manchester City Football Club), Formula One, badminton and more, due to the company's strong belief that the drive, passion and teamwork of sports mirrors that of QNET. For more information, please visit QNET's website at www.qnet.net