Jeunesse Honored with 10 Telly Awards
May 25, 2016
By Team Business For Home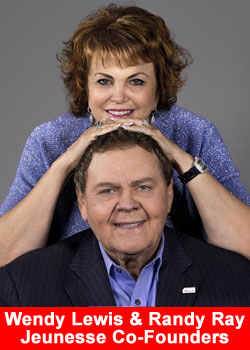 Winners have been announced in the 37th Annual Telly Awards, and Jeunesse has come away with 10 awards for seven different video projects, including a Silver Telly Award for the Life with Jeunesse video.
The Silver Telly is the competition's highest honor and is bestowed on less than 10% of entries. With over 13,000 entries from all 50 states and numerous countries, this is a truly prestigious honor. The judging panel also awards the Bronze Telly for projects that meet their high standard of merit.
Jeunesse received awards in several categories and specialties, including cinematography, music and editing. Two of the company's videos garnered multiple awards.
The Nevo Energy video was awarded three Bronze Telly Awards and the EXPO Unite Singapore commercial garnered two Bronze awards. Other Bronze award-winning videos include 6 Amazing Years, 6 Ways to Earn, Jeunesse Lifestyle Rewards and Jeunesse Billion Dollar Brand.
"Videos are an important way we tell the Jeunesse story. They also engage and educate our customer and distributor audiences," said Jeunesse Chief Visionary Officer, Scott Lewis.
"I am proud that this work has been recognized alongside renowned brands, top agencies and major media outlets, and I sincerely congratulate our talented team for their continued legacy of producing quality creative work."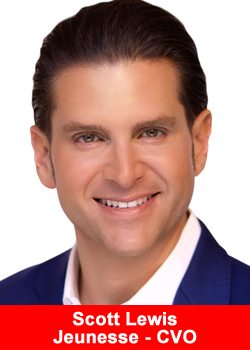 Having been awarded 41 Telly Awards over the past three years, Jeunesse has a successful track record in this competition.
The Telly Awards is the premier competition honoring the finest video and film productions. The Telly is one of the most sought-after awards by industry leaders, from large international firms to local production companies and ad agencies. Notable Telly Award winners include CNN, Coca-Cola and Disney.
About Jeunesse
Jeunesse is a global direct selling company with a mission to positively impact the world by helping people look and feel young, while empowering them to unleash their potential.
The company's exclusive skin care and nutritional products are made in the USA and make up a comprehensive Youth Enhancement System.
With multilingual customer service and back office support and a global enrollment system, Jeunesse has developed a cutting-edge platform to share innovative products, training and support through 32 fully operational offices to markets in over 100 countries. Learn more at Jeunesseglobal.com.