Silpada Design Jewelry Shutting Down
May 25, 2016
By Team Business For Home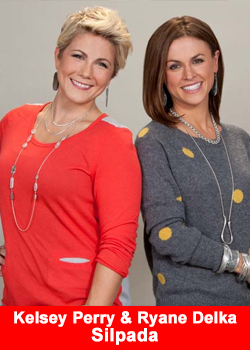 Three years after buying back its company from Avon, a Silpada Designs says the Lenexa family-owned business is beginning the process of closing down.
Silpada Designs was founded by Jerry and Bonnie Kelly and Teresa Walsh. It began as a home party jewelry business but quickly expanded far beyond Lenexa, Kansas, USA.
In 2010, Silpada Designs sold their company to Avon Products Inc. for $650 million, but bought it back for a fraction of that at $85 million in 2013, according to the KC Business Journal.
In a news release sent out Tuesday afternoon, Silpada's Vice President of Marketing, Andrea Carroll, says independent representatives will have through July 31st to sell Silpada jewelry and earn commissions.
A Silpada dealer posted the following on their Facebook page ahead of the official announcement.
"While we are deeply saddened, we are indescribably proud of the impact our employees and Silpada representatives have had on others.
We have had the privilege of meeting such incredible people over the past 19 years that have turned from acquaintances, to friends, to family and we wish nothing but the best for our employees, Representatives, and their families as they look to the future," said Carroll.
The company started in Lenexa, has a campus in Lenexa and at one point employed 300 workers in the United States and Canada.
Silpada had a conference scheduled at Bartle Hall this summer. The annual 'Fashion and Business Conference' (FAB) was to be 'packed with exclusive training, over-the-top events and plenty of jewelry.
About Silpada
Silpada is a direct sales and e-commerce accessories company committed to empowering women through fashion entrepreneurship. Millennial moms Kelsey Perry and Ryane Delka lead the company as Co-Chief Executive Officers, and are recasting the brand for a new generation of women.
Silpada's product offerings include an industry-leading .925 Sterling Silver Collection, a brass-based KR™ Collection and a versatile Accessories collection of handcrafted scarves, handbags and small leather goods.