USANA Receives Approval for 8 Additional Licenses in China
May 16, 2016
By Team Business For Home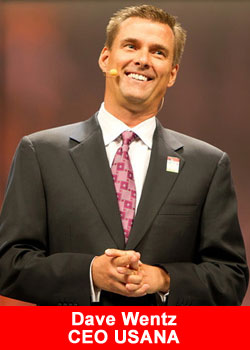 USANA Health Sciences Inc. (NYSE: USNA), a global nutritional company, announced today that its China subsidiary, BabyCare Ltd., received approval from the Ministry of Commerce People's Republic of China (MOFCOM) to expand direct selling activities in eight additional provinces/municipalities within China.
The provinces/municipalities are Liaoning Province, Shandong Province, Shanxi Province, Sichuan Province, Guangdong Province, Dalian City, Qingdao City, and Shenzhen City.
These additional licenses add to BabyCare's existing direct selling licenses in the municipalities/provinces of Beijing, Jiangsu, Shanxi and Tianjin.
"We are pleased to have received these additional licenses in China, where we continue to expand the reach of our world-class products,"
said Co-CEO Dave Wentz.
"We remain committed to working with the Chinese government as we continue growing our business in this promising market."
For more information about USANA's products and company, visit USANA.com.
About USANA
USANA develops and manufactures high-quality nutritional supplements, healthy foods and personal care products that are sold directly to Associates and Preferred Customers throughout the United States, Canada, Australia, New Zealand, Hong Kong, China, Japan, Taiwan, South Korea, Singapore, Mexico, Malaysia, the Philippines, the Netherlands, the United Kingdom, Thailand, France, Belgium, Colombia and Indonesia.
More information on USANA can be found at https://www.usanahealthsciences.com.