Vemma Announces Convention Despite FTC Case
May 9, 2016
By Team Business For Home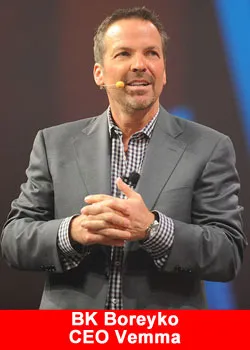 BK Boreyko, CEO Vemma has announced a Vemma Convention, on June 10 – 11 in Tempe, Arizona, USA, featuring Eric Worre and Bob Proctor despire the running FTC case against the company.
I have a lot of respect for BK Boreyko, Vemma's CEO. It is a General who lost 95% of his resources, revenue and troops, is under heavy fire, refuses to surrender and makes progress.
Never quit is often a slogan in Network Marketing, BK Boreyko deserves the Never quit award!
BK Boreyko:
This Rise Up convention will be my smallest convention, yet most significant.
Make plans now to join us here at your home office for the 2016 annual convention. Your weekend starts on Friday June 10th at 6 pm with an informal welcome home reception.
Then at 9 amSaturday morning, Eric Worre will bring his unique thoughts and amazing training to this team of great leaders.
Product and business training along with much deserved recognition will fill the day. There is no better person on this planet to close out this memorable event than the amazing Bob Proctor.
About Vemma
Founded in 2004 by BK Boreyko and his two sisters, Karen and Lauren, Vemma Nutrition Company has become known as one of the premier industry leaders specializing in premium liquid nutrition. Every month, thousands of new customers experience the positive difference of the clinically studied Vemma Formula.
The Vemma brands include the clinically studied Verve® healthy energy drink and Vemma Bod-e®, a transformational weight loss line. Vemma is headquartered in Tempe, Arizona, and distributes its products in more than 50 countries through global affiliate marketing.
For more information, please visit Vemma.com