8,300 Jeunesse Distributors Retreat In The Mediterranean
June 22, 2016
By Team Business For Home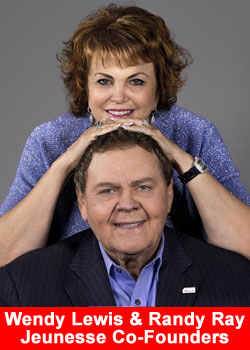 8,300 Distributors Set Sail for the Mediterranean Compliments of Jeunesse.
Throughout the month of May, a total of 8,300 top Jeunesse Distributors boarded the Norwegian Epic cruise ship in four separate departures to set sail on an awe-inspiring Mediterranean cruise out of Barcelona, Spain.
The seven-day cruise was awarded to those who qualified for the amazing incentive trip.
Embarking in Barcelona, this unforgettable experience included stunning ports of call to some of the world's greatest cities including Naples, Rome, Florence, Cannes and Provence before disembarking back in Barcelona.
The trip offered Distributors the unique opportunity to create lifelong memories visiting historic sites and revered locales such as the Roman Colosseum, the Vatican and Trevi Fountain, as well as stunning French Riviera beaches including Saint-Tropez, Monaco and Cannes.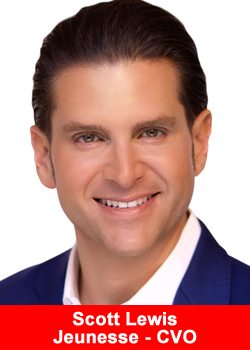 Jeunesse Chief Visionary Officer, Scott Lewis commented,
"Lifestyle experiences such as these provide the opportunity for our family of Jeunesse Distributors to live a life more fulfilled, travel the world with friends and family, make new friends and build relationships.

It's so gratifying to see Jeunesse Distributors from around the world gathering as one and creating lifelong memories."
The Mediterranean Cruise incentive was open to all Jeunesse Distributors worldwide who had a 5-month window to meet the qualifications to earn the incentive trip. Distributors had the opportunity to qualify for a single cruise fare, up to a cruise for two and airfare voucher.
With 8,300 Distributors qualifying for this trip, Jeunesse has reached a new record for travel incentive participation.
About Jeunesse
Jeunesse is a global direct selling company with a mission to positively impact the world by helping people look and feel young, while empowering them to unleash their potential. The company's exclusive skin care and nutritional products are made in the USA and form a comprehensive Youth Enhancement System.
With multilingual customer service, back office support and a global enrollment system, Jeunesse utilizes a cutting-edge platform to share innovative products, training and support through 32 fully operational offices to markets in over 100 countries. Learn more at jeunesseglobal.com.