Immunotec Q2 Sales Up 28% To $25 Million
June 27, 2016
By Team Business For Home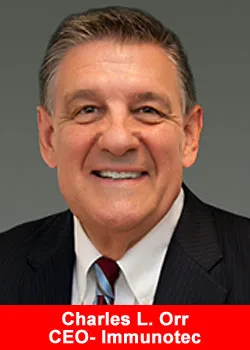 Immunotec Inc. (TSX VENTURE:IMM), a direct-to-consumer company and leader in the nutritional industry (the Company or Immunotec), today announced its second quarter financial results for Fiscal 2016.
All amounts in this press release are denominated in Canadian dollars unless otherwise indicated.
We are pleased to report that total revenues for the quarter exceeded $25 Million for the first time in Company history.
This performance is the result of superior teamwork and dedication on the part of our field associates, employees and valued suppliers, said Charles L. Orr, Chief Executive Officer of Immunotec.
PERFORMANCE HIGHLIGHTS
Network sales for the three- and six-month periods ended April 30, 2016 reached $23.4M and $44.5M compared to $18.2M and $34.5M for the corresponding periods of the previous year, an increase of $5.2M or 28.9% and $10.0M or 29.2%.
Excluding currency fluctuations, the Company recorded an increase in network sales in Mexico of 38.6% and 33.0%, in the United States of 27.0% and 28.9%, and, in Canada of 11.1% and 6.9% for the three- and six-month periods ended April 30, 2016 relative to the corresponding periods of the previous year.
The increase of our Sponsoring numbers are above 30% in all of our key markets, which indicates a strong momentum for the quarters ahead said Patrick Montpetit, Chief Financial Officer of Immunotec. We are confident that we are on track to achieve $100 Million in revenues for fiscal 2016.
About Immunotec Inc.
Immunotec is a Canadian-based company that develops, manufactures, markets and sells research-driven nutritional products through direct-to-consumer sales channels in Canada, the U.S., Mexico, the Dominican Republic, the United Kingdom and Ireland. The Company offers an extensive family of nutritional, skin care and wellness products targeting health, weight management, energy and physical performance.
Please visit us at www.immunotec.com for additional information.