Nerium Targets Fourth Quarter for Entry Into Australia
June 27, 2016
By Nicole Dunkley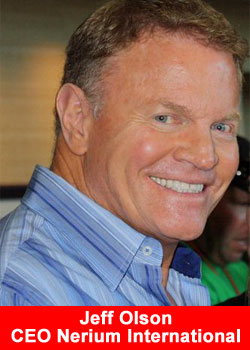 Nerium International

has added Australia to the growing roster of markets the skincare company plans to open in 2016.
The news comes as Nerium prepares to launch next month in Japan, where the company is putting fully integrated operations in place.
From day one, Japanese Brand Partners and customers will be supported by a regional office—including an in-house customer support call center—and a Nerium Brand Center set to open in Tokyo.
To date, the Dallas area company has expanded internationally into Canada, Mexico and South Korea.
In addition to Australia, slated to open in the fourth quarter, management has disclosed plans to enter Colombia and another Asia Pacific market, Hong Kong, by year end.
According to research from the World Federation of Direct Selling Associations, the Asia Pacific region accounts for 45 percent of global direct sales.
"Australia is a thriving market for both the global anti-aging skincare segment and direct sales industry," Jeff Olson, Founder and CEO said.
"Nerium's leadership team looks forward to bringing our unique business model and revolutionary products to Australia as we continue to expand Nerium International into the Asia-Pacific market."
About Nerium International

Nerium International, LLC, headquartered in Addison, Texas, is a relationship marketing company that markets breakthrough anti-aging products validated by science. Since its August 2011 launch, Nerium has reached record-breaking sales and earned industry accolades while building a loyal customer base of millions in the U.S., Canada, Mexico, and South Korea.
Led by an award-winning executive team with more than 220 years of collective industry experience, Nerium International is committed to developing and distributing anti-aging products that are rooted in real science, produce real results and improve consumers' lives.