The Top Direct Selling Product 2016 – Poll
June 20, 2016
By Team Business For Home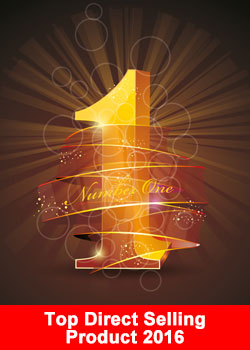 What are the Top Direct Selling Products in 2016 the industry has to offer to consumers? Awesome both "In a box" as digital products and services are the lifeblood of any Direct Selling company.
The 2015 product poll received more than 50,000 votes and over half a million people viewed the results.
Direct selling is the sale of a consumer product or service, person-to-person, away from a fixed retail location, marketed through independent sales representatives who are sometimes also referred to as consultants, distributors or other titles.
Direct sellers are not employees of the company. They are independent contractors who market and sell the products or services of a company in return for a commission on those sales.
Just about any product or service can be purchased through direct selling somewhere in the world.
Many people think of cosmetics, wellness products and home décor as products that are often sold through direct sales, but add to that countless other product categories including kitchen products, jewelry, clothing, organic gardening supplies, spa products, scrapbooking supplies, rubber stamps, web hosting, video email, coffee, tea, crypto currencies and much, much more.
Please vote for your favorite product for 2016. If we have missed a flag ship product, please submit a support ticket.
The Poll is closed, thank you for voting 🙂
The Top 100:
After 119,073 votes: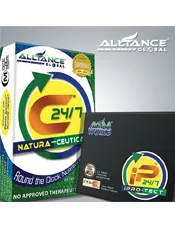 22,847 votes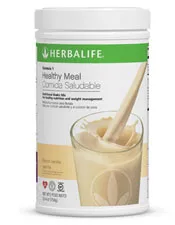 16,536 votes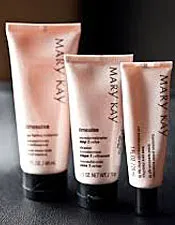 6,610 votes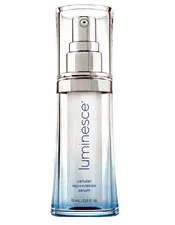 6,256 votes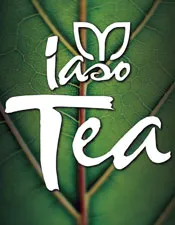 5,064 votes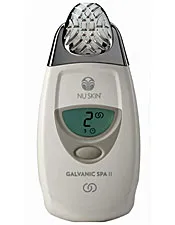 4,577 votes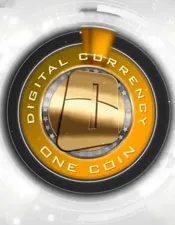 3,314 votes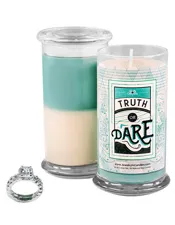 2,859 votes
2,701 votes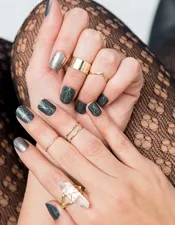 2,519 votes
2,400 votes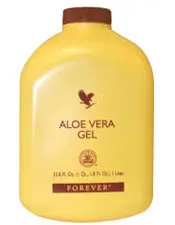 1,962 votes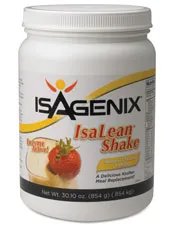 1,783 votes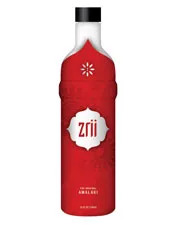 1,700 votes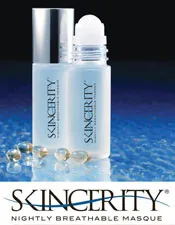 1,655 votes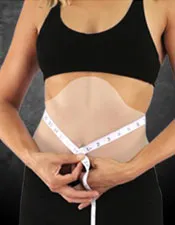 1,584 votes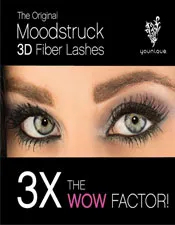 1,434 votes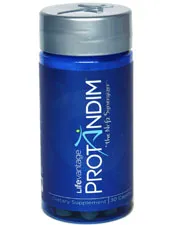 1,391 votes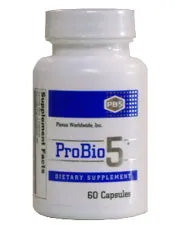 1,228 votes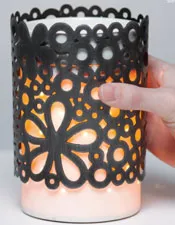 1,220 votes
1,108 votes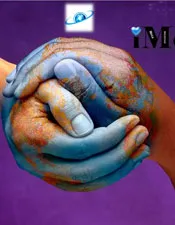 1,085 votes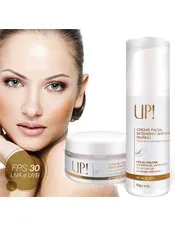 1,071 votes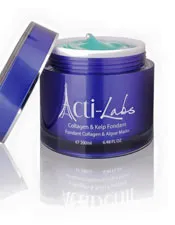 1,053 votes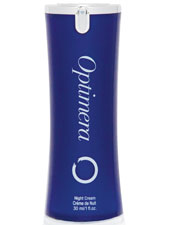 1,036 votes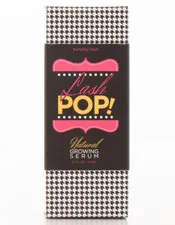 966 votes
910 votes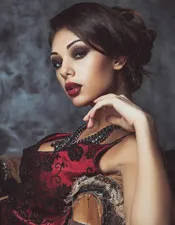 871 votes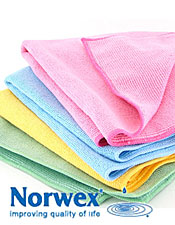 805 votes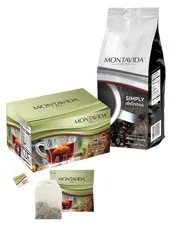 789 votes
756 votes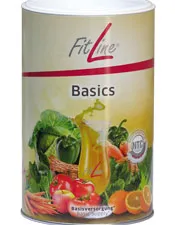 593 votes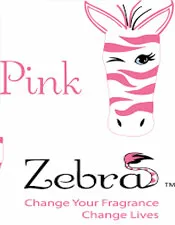 590 votes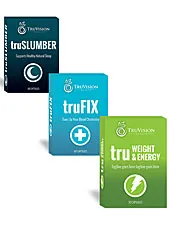 566 votes
565 votes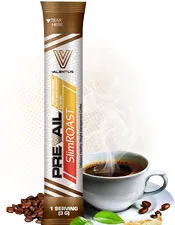 548 votes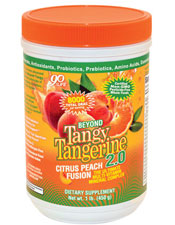 532 votes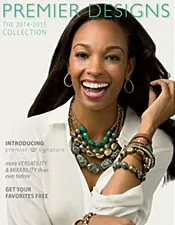 504 votes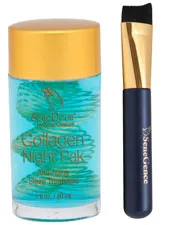 501 votes
473 votes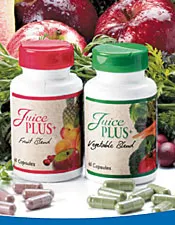 473 votes
454 votes
425 votes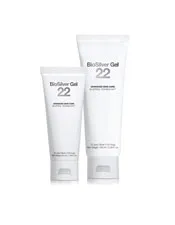 395 votes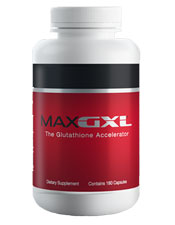 393 votes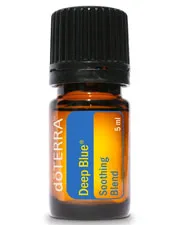 383 votes
373 votes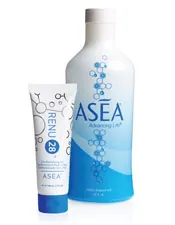 363 votes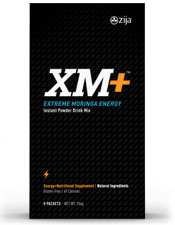 342 votes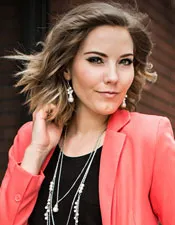 341 votes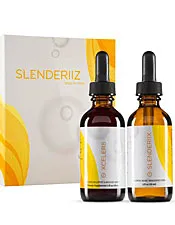 336 votes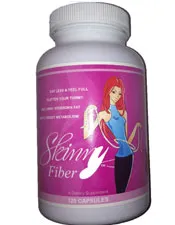 327 votes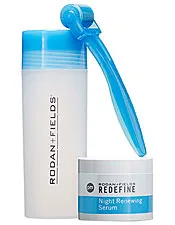 327 votes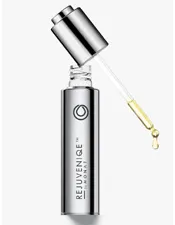 321 votes
319 votes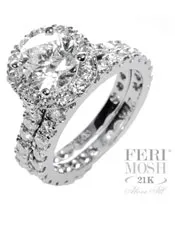 301 votes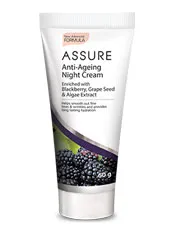 293 votes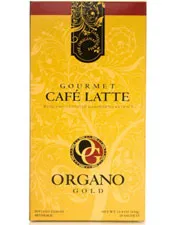 290 votes
274 votes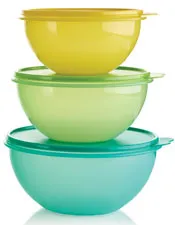 248 votes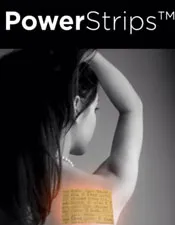 243 votes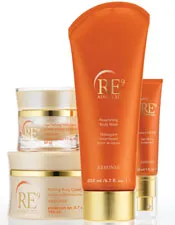 243 votes
241 votes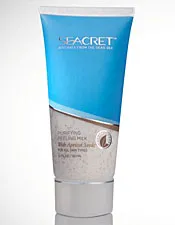 237 votes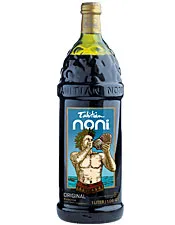 227 votes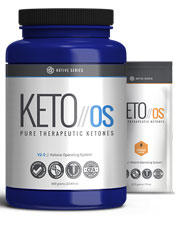 216 votes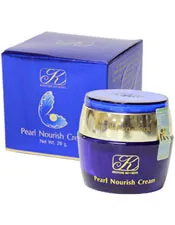 215 votes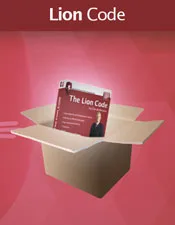 205 votes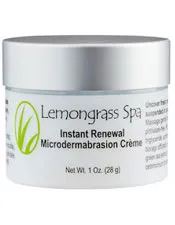 200 votes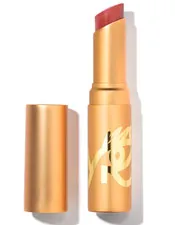 191 votes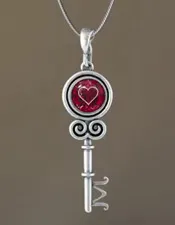 183 votes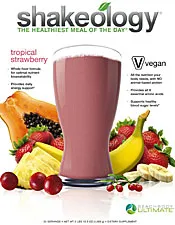 180 votes
167 votes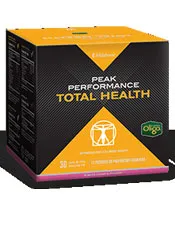 154 votes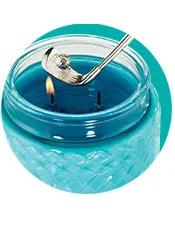 150 votes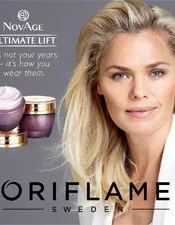 149 votes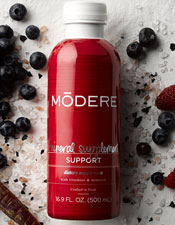 147 votes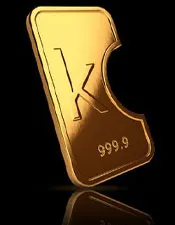 143 votes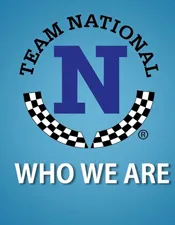 141 votes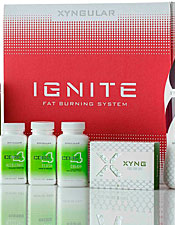 135 votes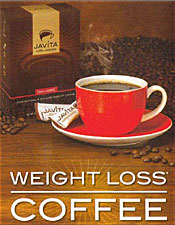 132 votes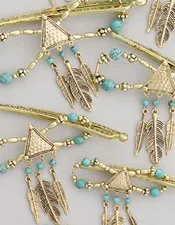 125 votes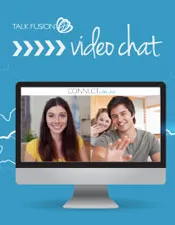 125 votes
116 votes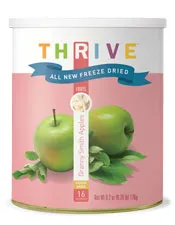 106 votes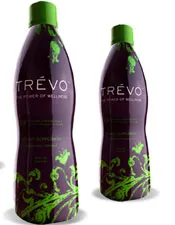 106 votes
102 votes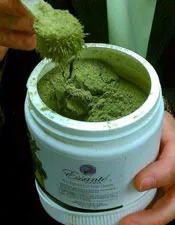 101 votes
98 votes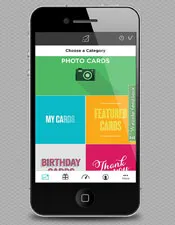 94 votes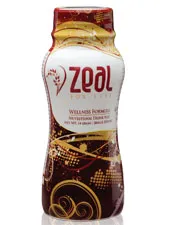 90 votes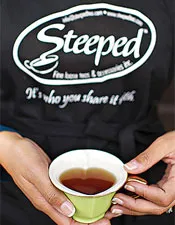 89 votes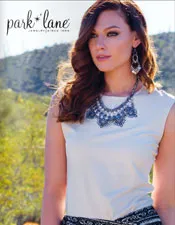 86 votes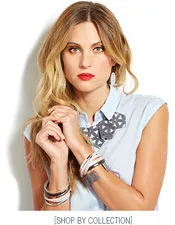 85 votes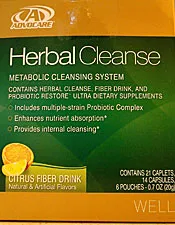 79 votes
78 votes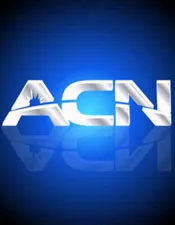 71 votes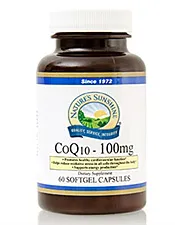 61 votes
55 votes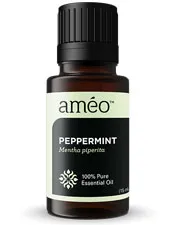 50 votes
All nominees with votes:
Alliance in Motion – C24/7 (19.19%, 22847 votes)
Herbalife – Formula 1 Shakes (13.89%, 16536 votes)
Mary Kay – Timewise Miracle Set (5.55%, 6610 votes)
Jeunesse – Luminesce Skin Care (5.25%, 6256 votes)
Total Life Changes – Iaso Detox Tea (4.25%, 5064 votes)
Nu Skin – AgeLoc Galvanic spa (3.84%, 4577 votes)
OneCoin – OneCoin crypto currency (2.78%, 3314 votes)
Jewelry in Candles – Jewelry In Candles Collection (2.40%, 2859 votes)
4Life – Pro Transfer Factor (2.27%, 2701 votes)
Jamberry Nails – Patriot design (2.12%, 2519 votes)
Worldventures – Dream Trips (2.02%, 2400 votes)
Forever Living Products – Aloe Vera Gel (1.65%, 1962 votes)
Isagenix – Isalean Shakes (1.50%, 1783 votes)
Zrii – Amalaki (1.43%, 1700 votes)
Nucerity – Skincerity (1.39%, 1655 votes)
It Works! Global – Ultimate Body Applicator (1.33%, 1584 votes)
Younique – 3D Fiber Lashes (1.20%, 1434 votes)
LifeVantage – Protandim (1.17%, 1391 votes)
Plexus Worldwide – ProBio 5 (1.03%, 1228 votes)
Scentsy – Warmers and Wax (1.02%, 1220 votes)
Wor(l)d GN – HELO (0.93%, 1108 votes)
Mega Holdings – ECD Web hosting (0.91%, 1085 votes)
UP! Essence – Facial Cream (0.90%, 1071 votes)
Acti Labs – Skincare (0.88%, 1053 votes)
Nerium – Optimera Skin Care (0.87%, 1036 votes)
Perfectly Posh – Natural Growing Serum (0.81%, 966 votes)
Thirty One Gifts – Just for you collection (0.76%, 910 votes)
1 Fashion Global – Fashion Line (0.73%, 871 votes)
Norwex – Microfiber System (0.68%, 805 votes)
5linx – Montavida (0.66%, 789 votes)
Amway – Nutrilite (0.63%, 756 votes)
PM International – Optimal Set (0.50%, 593 votes)
Pink Zebra – Fragrance collection (0.50%, 590 votes)
TruVision Health – Tru Weight & Energy (0.48%, 566 votes)
Pampered Chef – Contemporary Classics Baker Set (0.47%, 565 votes)
Valentus – Slim Roast (0.46%, 548 votes)
Youngevity – Tangy Tangerine (0.45%, 532 votes)
Premier Designs – Jewelry Collection (0.42%, 504 votes)
SeneGence – Senederm Formula (0.42%, 501 votes)
PartyLite – Candles Collection (0.40%, 473 votes)
Juice Plus+ – Juice Plus+ Capsules (0.40%, 473 votes)
Kyani – Sunset formula (0.38%, 454 votes)
Avon – Anew Skin Care (0.36%, 425 votes)
QNet – BioSilver Gel Product (0.33%, 395 votes)
Max International – Glutathione formula (0.33%, 393 votes)
doTERRA – Deep Blue Essential Oil (0.32%, 383 votes)
Yoli – Alkalete (0.31%, 373 votes)
ASEA – Renu 28 Skin care (0.30%, 363 votes)
Zija International – XM+ (0.29%, 342 votes)
Paparazzi Accessories – Necklaces collection (0.29%, 341 votes)
Ariix – Slenderiix (0.28%, 336 votes)
Skinny Body Care – Skinny Fiber (0.27%, 327 votes)
Rodan + Fields – Redefine Acute Care (0.27%, 327 votes)
Monat Global – Rejuvenique Oil (0.27%, 321 votes)
Le-vel – Thrive (0.27%, 319 votes)
Global Wealth Trade – Feri Mosh (0.25%, 301 votes)
Vestige – Assure anti aging cream (0.25%, 293 votes)
Organo Gold – Coffee Latte (0.24%, 290 votes)
Dubli – Cashback system (0.23%, 274 votes)
Tupperware – Classics Collection (0.21%, 248 votes)
FG Xpress – Power Strips (0.20%, 243 votes)
Arbonne Int. – RE9 Advanced Skincare (0.20%, 243 votes)
Legal Shield – Family Plan (0.20%, 241 votes)
Seacret Direct – Dead Sea collection (0.20%, 237 votes)
Morinda – Tahitian Noni Juice (0.19%, 227 votes)
Pruvit – KETO//OS (0.18%, 216 votes)
Kangzen – Pearl Nourish Cream (0.18%, 215 votes)
LEO – The Lion code (0.17%, 205 votes)
Lemongrass Spa Products – Face Care collection (0.17%, 200 votes)
Tyra Beauty – Make Up Made Simple (0.16%, 191 votes)
Magnabilities – Magnetic Jewelry collection (0.15%, 183 votes)
Team Beach Body – Shakeology Health Shake (0.15%, 180 votes)
Young Living Essential Oils – Breathe Again Oil (0.14%, 167 votes)
Melaleuca – Peak Performance Total Health (0.13%, 154 votes)
Gold Canyon – Candles collection (0.13%, 150 votes)
Oriflame – Skincare program (0.13%, 149 votes)
Modere – Mineral support (0.12%, 147 votes)
Karat Bars – 24 Karat 999.9 Pure Gold (0.12%, 143 votes)
Team National – Membership savings program (0.12%, 141 votes)
Xyngular – Xyngular Ignite (0.11%, 135 votes)
Javita – Burn + Control Coffee (0.11%, 132 votes)
Lilla Rose – Flexi Hair Clip (0.10%, 125 votes)
Talk Fusion – Connect Video Chat (0.10%, 125 votes)
Mannatech – Ambrotose (0.10%, 116 votes)
Thrive – Life (0.09%, 106 votes)
Trevo – Power of Wellness (0.09%, 106 votes)
Clever Container – Travel collection (0.09%, 102 votes)
Essante Organics – Earth Greens (0.08%, 101 votes)
Life Pharm Global – Laminine (0.08%, 98 votes)
Send Out Cards – Online greeting card system (0.08%, 94 votes)
Zurvita – Zeal formula (0.08%, 90 votes)
Steeped Tea – Tea Zer collection (0.07%, 89 votes)
Park Lane – Jewelry collection (0.07%, 86 votes)
Color By Amber – Look Good Store (0.07%, 85 votes)
AdvoCare – 24 Day Challenge (0.07%, 79 votes)
Wildtree – Seasonal Favorites (0.07%, 78 votes)
ACN – Telecommunication Services (0.06%, 71 votes)
Natures Sunshine – Top Sellers Collection (0.05%, 61 votes)
Athenas Home – Fifty Shades of Grey Collection (0.05%, 55 votes)
Ameo Essential Oils – Single oils collection (0.04%, 50 votes)
Paycation – Travel Club Membership (0.04%, 49 votes)
Vantel Pearls – Pearl discovery kit (0.04%, 48 votes)
SPX Nutrition – Nutri-Thin (0.04%, 44 votes)
Jordan Essentials – Body Care collection (0.04%, 42 votes)
Princess House – Princess Heritage Stainless Steel Collection (0.04%, 42 votes)
Origami Owl – Summer Collection (0.03%, 41 votes)
QSciences – EMPowerplus Q96 (0.03%, 38 votes)
ViSalus – Balance Kit (0.03%, 37 votes)
USANA – Nutrimeal (0.03%, 34 votes)
Aloette Cosmetics – Skincare collection (0.03%, 32 votes)
IDlife – Vegan Shake (0.03%, 32 votes)
Saba – ACE formula (0.03%, 32 votes)
Limitless Worldwide – Thrive (0.03%, 30 votes)
Paid2Save – Paid 2 Save App (0.03%, 30 votes)
Shaklee – Shaklee 180 (0.03%, 30 votes)
Vemma – Vemma Formula (0.03%, 30 votes)
Beautycounter – Skincare program (0.02%, 29 votes)
Enagic – Kangen Water machine (0.02%, 28 votes)
Zinzino – Protect (0.02%, 26 votes)
Cloud 9 Parties – Good Vibrations Collection (0.02%, 26 votes)
Sisel – Age Reversal (0.02%, 26 votes)
Lyoness – Cashback system (0.02%, 26 votes)
Agel – Gelceuticals (0.02%, 25 votes)
Fuxion – Vitaenergia (0.02%, 23 votes)
FM Group – Luxury Parfume Collection (0.02%, 22 votes)
Purium – 10-Day Celebrity Transformation (0.02%, 20 votes)
IDlife – Vegan Shake (0.02%, 20 votes)
Immunotec – Immunocal Platinum (0.02%, 20 votes)
BeautiControl – Ultra Care+ Collection (0.02%, 19 votes)
Ambit Energy – Electricity and Gas Home Plan (0.02%, 19 votes)
XanGo – Xango Juice (0.01%, 16 votes)
Damsel in Defense – Pepperspray (0.01%, 16 votes)
Stampin Up! – Stamps Collection (0.01%, 15 votes)
Stemtech – SE2 (0.01%, 15 votes)
Limu – Blu2 (0.01%, 15 votes)
Traci Lynn – The Traci Lynn collection (0.01%, 14 votes)
Evolv Health – Evolv Limitless (0.01%, 14 votes)
Epicure Selections – Cookware collection (0.01%, 14 votes)
Jafra Cosmetics – Skin Care Collection (0.01%, 14 votes)
Stella and Dot – Bestsellers jewelry collection (0.01%, 14 votes)
Tastefully SImple – Birthday Collection (0.01%, 13 votes)
Lifewave – Non Transdermic Patches (0.01%, 13 votes)
Empower Network – Kalatu Blogging (0.01%, 13 votes)
RBC Life Sciences – Supplement collection (0.01%, 12 votes)
Dove Chocolate – Singles & Large Bars (0.01%, 12 votes)
Touchstone Crystal – Swarovski collection (0.01%, 11 votes)
All Dazzle – Jewelry collection (0.01%, 11 votes)
Shopping Sherlock – Best Deals App (0.01%, 11 votes)
Ardyss – Nutri shake (0.01%, 11 votes)
Cabi – Must haves now collection (0.01%, 10 votes)
Synergy Worldwide – ProArgi-9+ (0.01%, 10 votes)
Tianshi – Biologically active supplements collection (0.01%, 9 votes)
Unicity – Bios Life Complete (0.01%, 9 votes)
Genesis Pure – GoYin Formula (0.01%, 9 votes)
Initials – Personalise fashionable products service (0.01%, 8 votes)
Cambridge Diet – Shakes and soups program (0.01%, 8 votes)
Mialisia – Versastyle Jewelry collection (0.01%, 8 votes)
All Asta – Signature Collection Catalog (0.01%, 7 votes)
Akea – Akea Essentials (0.01%, 7 votes)
Healthy Habits Global – Gourmet Black Coffee (0.01%, 7 votes)
Gano Excel – NG Gano Mocha (0.01%, 6 votes)
Traveling Vineyard – 5 bottle Tasting Sets (0.01%, 6 votes)
SwissJust – Natural Essential Oil-Infused collection (0.01%, 6 votes)
LR Health and Beauty – Skincare program (0.01%, 6 votes)
Fuxion – Vitaenergia (0.01%, 6 votes)
Brain Abundance – Brain Fuel Plus (0.01%, 6 votes)
Candleworks – Soy Candles collection (0.00%, 5 votes)
Belcorp – L Bel skincare (0.00%, 5 votes)
Nikken – PiMage Water Technology (0.00%, 5 votes)
Compelling Creations – Jewelry Collection (0.00%, 5 votes)
Sevenpoint2 – Alkaline formula (0.00%, 5 votes)
Sami Direct – Dia-Kit (0.00%, 5 votes)
ModiCare – Personal care collection (0.00%, 5 votes)
Chloe + Isabel Jewelry Collection (0.00%, 5 votes)
Visi – Nufínna formula (0.00%, 5 votes)
Better Globe – Donation Package (0.00%, 4 votes)
Healthy Home Company – Clean (0.00%, 4 votes)
Omnitrition – Omni 4 (0.00%, 4 votes)
Market America – Nutri Physical Health Assessment (0.00%, 4 votes)
Xocai – Chocolate Nuggets (0.00%, 4 votes)
Signature HomeStyles – Accessorize collection (0.00%, 4 votes)
Discovery Toys – Special Offers collection (0.00%, 4 votes)
AmeriPlan – Healthcare Plan (0.00%, 4 votes)
Celebrating Home – Home Fragrance collection (0.00%, 4 votes)
Close To My Heart – Stamp of the month (0.00%, 4 votes)
Mary & Martha – Around your table collection (0.00%, 4 votes)
Ruby Ribbon – Shaping Essentials (0.00%, 4 votes)
Barefoot Books – Bestsellers collection (0.00%, 4 votes)
Energetix – Integrated magnets Jewelry collection (0.00%, 3 votes)
GelMoment – Sahara collection (0.00%, 3 votes)
Nussentials – Luminus formula (0.00%, 3 votes)
Take Shape For Life – BeSlim Optimal Kit (0.00%, 3 votes)
L Bri Pure Natural – Basic skin care program (0.00%, 3 votes)
iWowwe – Video conferencing (0.00%, 3 votes)
Direct Life Global – Physiocosmetic formula (0.00%, 3 votes)
Primerica – Long Term Care Insurance (0.00%, 3 votes)
Simply Said – Design Party (0.00%, 3 votes)
NYR Organic – Skincare collection (0.00%, 3 votes)
Heavenly Goddess – Magic Mic Massager (0.00%, 3 votes)
WineShop At Home – Artisan Collection (0.00%, 3 votes)
Sanki Global – Krono Formula (0.00%, 3 votes)
EcoGlo Minerals – Mineral make up collection (0.00%, 3 votes)
Tealightful Treasures – Tea collection (0.00%, 3 votes)
Cutco – Knifes collection (0.00%, 3 votes)
Nutronix International – O2pH formula (0.00%, 2 votes)
Flavon Group – Flavon Max formula (0.00%, 2 votes)
Sozo Global – Sozo Global Meridium (0.00%, 2 votes)
Maxxima Resources – CellMaxx (0.00%, 2 votes)
Green Organics Int – Essential Oils collection (0.00%, 2 votes)
Pink Papaya – Bestsellers collection (0.00%, 2 votes)
Qivana – Skinshift system (0.00%, 2 votes)
Jusuru Int. – Bio Cell Liquid Life (0.00%, 2 votes)
Joy To Live – Fulvia (0.00%, 2 votes)
Juuva – Galaxy Liquid (0.00%, 2 votes)
ByXpress – Shopping program (0.00%, 2 votes)
My Video Talk – Video communication (0.00%, 2 votes)
For Tails Only – Pupscription program (0.00%, 2 votes)
ENJO – Enjo fibres (0.00%, 2 votes)
United Games – NFL Game (0.00%, 2 votes)
Deesse Int. Cosmetics collection (0.00%, 2 votes)
Berry.En – Pycnogenol skincare formula (0.00%, 2 votes)
Onehope Wine – Onehope wine collection (0.00%, 2 votes)
Natures Pearl – NP pro body shake (0.00%, 2 votes)
Longaberger – Collectors Club (0.00%, 2 votes)
Reliv International – LunaRich X (0.00%, 2 votes)
Life Shotz – Life Shotz formula (0.00%, 2 votes)
bHIP Global – CC-11 Activar day cream (0.00%, 2 votes)
Culbeans – Black Bold Coffee beans (0.00%, 2 votes)
Hizznherz Parties – Lingerie collection (0.00%, 2 votes)
S7 Global – Tiger Milk Mushroom Plus (0.00%, 2 votes)
South Hill Designs – Jewelry collection (0.00%, 2 votes)
Daisy Blue Naturals – Dr. Daisy collection (0.00%, 2 votes)
NuVerus – NuVerus Plus Formula (0.00%, 1 votes)
Xerveo – Motion (0.00%, 1 votes)
H2O at Home – Microfiber Chiffonnettes (0.00%, 1 votes)
Eqology – EQ Anti Age Collagen formula (0.00%, 1 votes)
Nuviza – DTX Formula (0.00%, 1 votes)
Maxxima Resources – CellMaxx (0.00%, 1 votes)
ViVi – Jewelry Collection (0.00%, 1 votes)
Uppercase Living – MyDesign Suite (0.00%, 1 votes)
Essential Bodywear – Bra collection (0.00%, 1 votes)
Vfinity – As Easy As 1-2-3 (0.00%, 1 votes)
Univera – Products for Vitality program (0.00%, 1 votes)
Exfuze – Seven Formula (0.00%, 1 votes)
My Pure Pleasure – Massage collection (0.00%, 1 votes)
TrueNordic – Omega (0.00%, 1 votes)
Total voters: 119073