WOR(l)D GN Launches Vietnamese Market
June 22, 2016
By Team Business For Home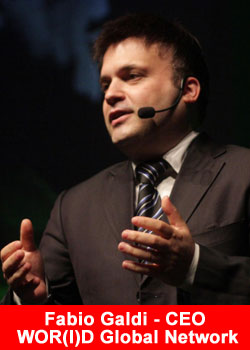 The growth planned in Asia by WOR(l)D Global Network continues.
The web store reserved for the Vietnamese market is officially online. Thanks to a structured expansion plan announced by Wor(l)d GN CEO, Fabio Galdi, the activity of the company is constantly growing.
Vietnam is the easternmost country on the Indochina Peninsula in Southeast Asia. With an estimated 90.5 million inhabitants as of 2014, it is the world's 14th-most-populous country, and the eighth-most-populous Asian country.
WOR(l)D is completing also the launch of HELO, the first device designed and built to improve our life trough a real-time monitoring of vitals with tips and suggestions to improve the lifestyle.
The use of new generation sensors, compact design and replaceable titanium plates with particular stones placed on the band, add a unique feature to this smart band.
Designed by Antonio De Rosa, SVP Marketing and Communication, and engineered by Alfonso Cioffi, SVP Product Development, the new WOR(l)D product is really a category creator.
Helo is not a common wristband. It can be worn 24/7 and it's a real-time health monitoring and disease prediction now within reach. It Real-Time monitors your vitals and provides you with data that can be used to improve your health and lifestyle choices, leading to better health and physical condition.
HELO
About WOR(l)D GN
WOR(l)D also referred to as World GN is a global multi million dollar company that offers services in the telecommunications, renewable energy, technology and mobile Telecommunication.
Its current headquarters is in the United States with its major offices in the United States, United Kingdom, Russia, Moscow, Ireland, China and Singapore. For more information please visit www.worldgn.com