Zija Honored with Award Of Distinction for Its Life Unlimited App
June 17, 2016
By Nicole Dunkley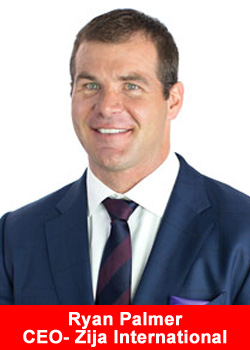 The winners of the 22nd Annual Communicator Awards have been announced by the Academy of Interactive and Visual Arts.
With over 6,000 entries received from across the US and around the world, the Communicator Awards is the largest and most competitive awards program honoring creative excellence for communications professionals.
Zija is pleased to announce its Life Unlimited Mobile App has been honored with the 2016 Award of Distinction.
The app opens to an extensive dashboard that shows your Zija standing, commissions, AutoShip Templates, Personally Enrolled stats, Period and Cycle positions, Rank Requirements, the latest news, notifications, and SO much more!
The Zija News section on the app helps you stay up to date on the latest news, promotions, and current event details. The content in Zija News is written exclusively for Distributors, so they can be in the know at all times.
An incredible feature of the Zija News section is the social media integration, which pulls Facebook content from our corporate accounts and others' posts that have Zija-related hashtags from Instagram and Twitter and puts it into one easily accessible place. Then you can view, retweet, like, comment, and post—all from within the Life Unlimited Mobile App!
Another helpful aspect is the Rolling Calendar. You can scroll by Cycle and easily view the events occurring during a particular Cycle. If you are currently out of town and want to attend a local Zija event, you have the option to change your location in the calendar view to see what's happening nearby.
App-Only Deals is another feature of the new app, which allows you to gain access to exclusive products, swag, and even discounts—only available through the app!
The Communicator Awards are judged and overseen by the Academy of Interactive and Visual Arts (AIVA), a 600+ member organization of leading professionals from various disciplines of the visual arts dedicated to embracing progress and the evolving nature of traditional and interactive media.
"The work entered in the 22nd Annual Communicator Awards serves as a benchmark in gauging the innovative ideas and capabilities of communications and marketing professionals around the world. Each year, our entrants continue to amaze by reinventing the ways we communicate and market in an ever-changing industry." Noted Linda Day, executive director of the Academy Interactive and Visual Arts. She added, "On behalf of the entire Academy, we want to congratulate this year's Communicator Award Entrants and Winners for their passion and dedication. We are honored to be given the opportunity to recognize such outstanding work."
ABOUT ZIJA INTERNATIONAL
Zija International, a privately-held and privately-funded business founded by Kenneth E. Brailsford and led by Ryan Palmer, develops natural health, wellness, and beauty products. The company operates in more than 50 countries worldwide, pioneering the #NaturalHealthRevolution to help individuals achieve Life Unlimited.
Zija has seen consistent growth every year since it was founded over 9 years ago and has received several awards, including and being named the Fastest-Growing Company in Utah by Utah Business Magazine. It has also been recognized on fastest-growing and top-revenue lists by Inc. Magazine, Direct Selling News and Utah Valley Magazine, and has received industry-specific MarComm, American Business (Stevies), and Davey Awards.
With corporate offices located in Lehi and more than 4 million sq. ft. of state-of-the-art warehouse, shipping and manufacturing facilities located in Utah, United States, Zija International employs more than 200 individuals and has the capacity to grow to more than two billion dollars in annual sales.