Buyezee Adds Further 3 Million Products into Store
July 20, 2016
By Team Business For Home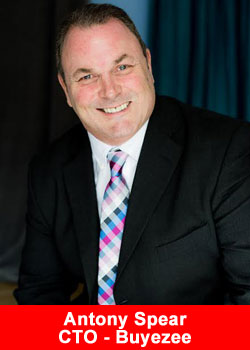 Buyezee, a global provider of fully serviced eCommerce shops, have formed new partnerships with multiple online merchants, adding new products totalling more than 3 million to their German store alone – across multiple verticals.
As the total number of listed products from their in house database surpasses the 40 million mark, search results still combine all of the products available in Amazon.de and Ebay.de inventories, meaning that Buyezee is confident that consumers will be dazzled by the range of products and prices available through their shopping comparison portal.
Antony Spear – Buyezee CTO stated,
As our Shop Owner stores grow in popularity (over 1,000% in the last 3 months), we continually receive enquiries from online retailers, requesting that we represent their inventory in our product database".
This comes only 10 days after their flights search engine was upgraded to include even more service providers.
The growth in website usage we are seeing, and the feedback we receive as a result, is fuelling a better quality experience all round.
More products and more powerful features improves the both the usability of the service and the range of prices available and we are so excited to see the project taking on a life of its own.
ABOUT BUYEZEE
A global provider of fully serviced eCommerce shops that can empower individuals and companies alike to immediately brand, promote and profit from the Multi Trillion Dollar marketplace with little or no previous knowledge or experience.
BUYEZEE's innovative eCommerce products are marketed person-to-person by independent Shopreneurs on a global basis.
From its conception, BUYEZEE™ have chosen and consulted the most competent people available, thus ensuring that no beta testing is carried out at the expense of the network. Much time, money, planning and resources has been invested into product development to make this a powerful and leading global opportunity.
More Information can be obtained from our corporate website: www.buyezee.net