Buyezee Is Growing Fast
July 29, 2016
By Team Business For Home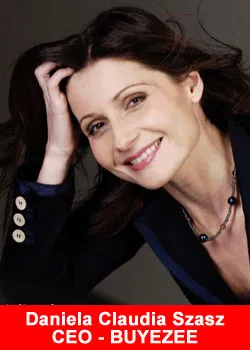 Buyezee the global provider of fully serviced eCommerce shops, is growing fast.
Recently the company have formed new partnerships with multiple online merchants, adding new products totalling more than 3 million to their German store alone – across multiple verticals.
As the total number of listed products from their in house database surpasses the 40 million mark, search results still combine all of the products available in Amazon.de and Ebay.de inventories, meaning that Buyezee is confident that consumers will be dazzled by the range of products and prices available through their shopping comparison portal.
The compnay reported that visitors to their recruitment website increased 249% up from 61,174 visitors in May 2016 to 152,811 visitors in June 2016.
The new Buyezee Shop Owner and Shopreneur business awareness video has already started to make a big impact, attracting over 1,250 new registrations from over 100 countries since the video was launched.
The English Video first released just 3 weeks ago has now been translated into German where it was launched on Saturday 23rd July on the Training Webinar.
English Version = https://vimeo.com/174369164
German Version = https://vimeo.com/175867481
CEO Daniela Claudia-Szasz commented :
The video does a great job of explaining the products and the opportunity that Buyezee offers in just under 4 minutes – we have received fantastic feedback from people worldwide.

As the Buyezee brand name is rapidly growing, and reaching all corners of the globe – we are committing more resources to ensure that our messages are consistent so that we are able to deliver the facts easily and seamlessly
About Buyezee
A global provider of fully serviced eCommerce shops that can empower individuals and companies alike to immediately brand, promote and profit from the Multi Trillion Dollar marketplace with little or no previous knowledge or experience.
BUYEZEE's innovative eCommerce products are marketed person-to-person by independent Shopreneurs on a global basis.
From its conception, BUYEZEE™ have chosen and consulted the most competent people available, thus ensuring that no beta testing is carried out at the expense of the network. Much time, money, planning and resources has been invested into product development to make this a powerful and leading global opportunity.
More Information can be obtained from our corporate website: www.buyezee.net