Direct Selling Momentum Ranks July 2016
July 23, 2016
By Team Business For Home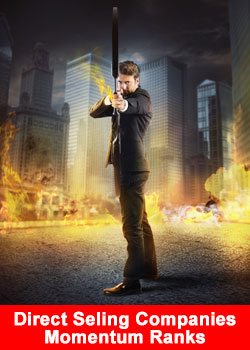 What is Momentum? Momentum is the magic of Direct Selling – MLM – Network Marketing. The Holy Grail.
You need a lot of Momentum in your Direct Selling career. Momentum is hard to build, and easy to lose….
If your company is not in our database, please fill in this form Add A Company.
Professionals are looking for momentum to join a new opportunity when they are in the market for a career switch.
Corporate executives or field leaders can create momentum. It represents that important element which transforms individuals, groups, and teams into that unstoppable force. Distributor groups are growing fast and are very successfull. It can happen when:
A new company or product(s) launches.

Successfull corporate executive or field leaders are coming in.

New countries are opening.

(International) conventions are held.
We have compiled this momentum list based on a number of key indicators, such as Facebook Talking About, Alexa Rankings, Simular web, social media engagement, our polls, and a number of undisclosed key indicators as we do not want copy cats steal our exclusive momentum algorithms 🙂
As of July 2016 we have added several companies to our momentum watch list.
We do not endorse any company, we just put a thermometer in the buzz. That are the:
Direct Selling Momentum Ranks – Top 200