Modere Announces Expansion Into Italy
July 13, 2016
By Nicole Dunkley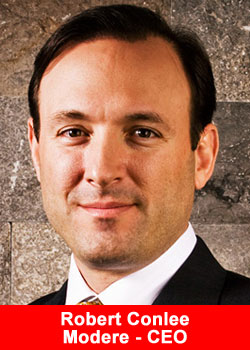 Modere, a Triple AAA + rated opportunity by Business For Home and the first social retailer and to create a safe and forward-thinking approach to overall wellness, today announced it has launched in Italy.
This expansion marks the company's 22nd country, with a large organization of established local Social Marketers that will promote its products and unique business model.
In connection with the launch, Modere hosted an event for hundreds of Social Marketers and customers in Rome.
There, they had the opportunity to discover Modere, its Live Clean philosophy and incredible breadth of new product offerings, including the innovative Modere I/D anti-aging skincare system, a prestigious personal care line, health and wellness supplements and home care.
Italy is an ideal market for the Modere brand, said Robert Conlee, Chairman and CEO of Modere.
Our Italian consumers are fashionable, high-tech and in search of healthier and safer alternatives for the products they put in their homes. The response has been overwhelming, and we look forward to enabling local entrepreneurs to access the $3 billion Italian direct sales market with our unique social retail business model.
We are proud to introduce Modere and its exceptional portfolio of high-quality products to the Italian market, said Vic Catalfamo, Chief Marketing Officer of Modere.
Our proven formulas have been trusted for more than 25 years, and we are pleased to bring these effective health and wellness offerings with more people around the globe. By combining naturally-derived ingredients with advanced science, we can offer these consumers truly innovative products that work in harmony with the body to enhance beauty, health, and overall well-being.
Modere, a portfolio company of Z Capital Partners, L.L.C., the private equity management arm of Z Capital Group, has created a modern business opportunity for everyday entrepreneurs.
The Italian market is well-positioned to capitalize on the changing retail environment to help create a new industry, which caters to the savvy, modern shopper. Modere is changing the way people purchase and shop for their everyday essentials. As the first social retailer, Modere provides its product enthusiasts the opportunity to share and promote the brand, while earning credits, rewards, income and experiences.
About Modere
Modere offers a category-leading portfolio of Live Clean lifestyle essentials beauty and personal care, health and wellness, and household products that are equal parts safe, high-performing, and beautifully designed.
At Modere, we create more than just products; we create meaningful experiences. We believe modern health involves Live Clean: pure nutrition, a clean environment, and safe ingredients across all products: consumable, topical and household.
Modere brings a holistic approach to well-being and its products reflect a commitment to excellence and innovation, with tested formulas proven around the globe for more than 25 years. Modere is headquartered in Springville, Utah and its Marketing Center of Excellence and Public Relations is located in Newport Beach, California.