Javita Grants WISH Through Partnership With Make-A-Wish
August 25, 2016
By Team Business For Home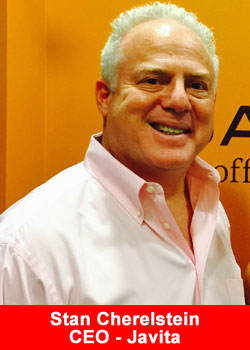 Javita announced through its partnership with Make-A-Wish they have made a child's dream come true.
Marcel, a liver transplant recipient, has always dreamt of going to Disney World with her family, and was surprised and thrilled when she found out her wish had been granted.
The 12-year-old was able to enjoy a week-long vacation at the happiest place on earth with her parents and younger sister, who all reside in South Florida.
This is part of Javita's commitment to grant four wishes to deserving children through its partnership with Make-A-Wish Southern Florida. These wishes are made possible through the company's match on donations from Members and their commitment to JavitaCares Change For Change program.
"There have been so many things that attracted me to Javita two years ago, but the most significant one was the size of our heart and how we continue to give back supporting those in need," said Bob Ulrich, Javita's VP of Leadership Development.
"We are so happy to have help make Marcel's WISH come true. A trip to Disney World with family is a well-deserved trip. Whenever we can put a smile on a child's face we know we are doing the right thing."
Javita aims to help change lives, and by aligning with Make-A-Wish Southern Florida they can positively affect the lives of children who are facing a life threatening medical condition, by granting a life-long wish and giving a child an experience of a lifetime.
About Javita
Javita, with global headquarters in Boca Raton, Florida, is a company committed to changing the lives of millions of people by bringing together healthy coffee and other functional beverages with direct selling. Javita offers healthy, unique, great tasting products and an incredible business opportunity that can enhance people's lives – one cup at a time.
The company has offices and warehouses in North America, Europe and Asia and does business in more than 30 countries globally. Millions of people already have coffee in their life, Javita gives you coffee for your life.