Sisel International Announces Restructuring
August 9, 2016
By Team Business For Home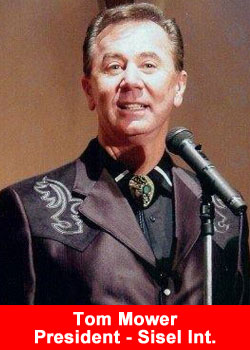 Sisel International is pleased to announce the promotion of Aaron Rennert to General Manager and VP of Worldwide Sales and Marketing as part of a restructuring plan geared to help support and fuel growth in the field.
"Aaron will continue to be heavily involved in sales but will also focus more on world-wide activities and fine tuning our internal management with his great skills to make it razor sharp and provide better support for our distributors," said Tom Mower Sr., President and Co Founder of Sisel.
"As acting GM, Aaron's vast experience in corporate roles will allow Sisel to utilize his business acumen to create systems and processes aimed at accelerating our growth!"
In addition to the promotion of Aaron Rennert, Sisel has hired Mike Hagen as VP of International Sales.
"Mike will drive sales and training on a level few, if any, MLM companies have ever had going for them," said Mr. Mower.
"First, he will concentrate on our North American operations. Then, when things are in full motion, he will expand his efforts to cover the entire globe for Sisel Nation." Mr. Hagen will also assume the duties of Fabian Loso, who has recently left Sisel for personal reasons.
Mr. Hagen has owned several successful private businesses, but he has enjoyed his greatest successes in network marketing. Having been with Amway for 13 years, he knows what it takes to develop and run a large sales organization and how to train and develop distributors.
"We are excited to have Mike on our team," said Rennert. "He has a strong track record of success, and this allows me to focus on the initiatives that we have needed to address."
About Sisel International
Tom Mower, and his son Tom Jr. founded SISEL International in 2006, with the mission to create the most powerful personal care products and dietary supplements in the world.
The term SISEL (pronounced "sizzle") is an acronym for Science, Innovation, Success, Energy, and Longevity. To learn more about all the Sisel International products, visit www.siselinternational.com