6,000+ Mary Kay Consultants Drive A Company Funded Car
September 27, 2016
By Team Business For Home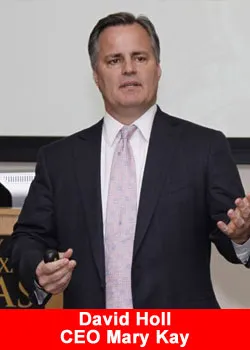 Maria Price is driving in style. Pink style to be exact. But hey, this isn't her first time receiving a pink vehicle. The Mary Kay Independent Executive Senior Sales Director has recently earned her second Cadillac.
The Mary Kay pink Cadillac is an iconic symbol of success, the most coveted incentive awarded by Mary Kay. These vehicles are only given to the most dedicated.
"It's been a blessing and a challenge. I like to work. Mary Kay makes women successful," she said.
Price received her new pearlized pink Cadillac XT5 Crossover, her fourth Mary Kay career car, in August at Luke Fruia Cadillac in Brownsville, USA. Mary Kay independent sales force members earn the use of a pink Cadillac by meeting and exceeding goals set within their Mary Kay businesses.
Price, a native of Mexico, began her career in Mary Kay as an Independent Beauty Consultant in 2012 and as a direct result of her accomplishments, became an Independent Sales Director in 2012.
As an Independent Sales Director, she chooses to provide education, leadership and motivation to other Mary Kay Independent Beauty Consultants and offers her customers high-quality products.
"I just want to be an instrument that God uses for women without hope due to little or no education, legal status or are single parents," said Price.
"I want them to know that here they can shine like if they had a Harvard education."
Maria Price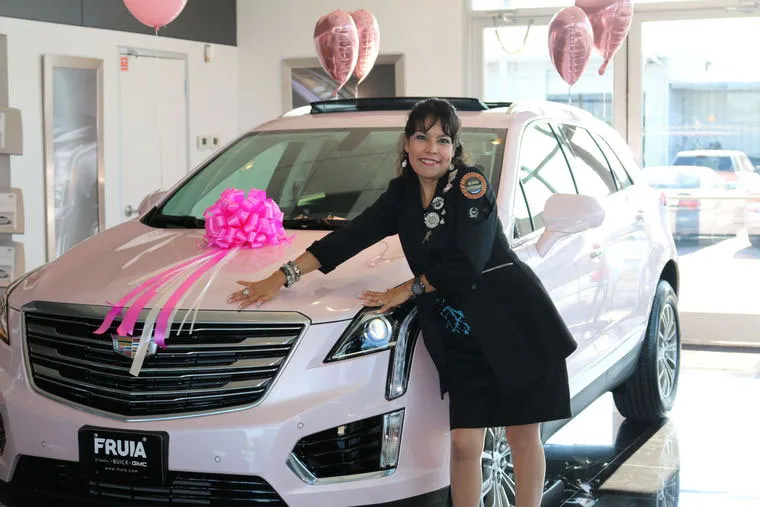 Price is a mother of six, who after working as a waitress for 11 years, got married and found her passion with Mary Kay. She prides herself on making her customers happy and making them her top priority.
"Cars earned by the independent sales force through this exciting program serve as a symbol of their hard work and success in their Mary Kay businesses, and the pink Cadillac is the ultimate, most recognizable symbol of achievement," said Darrell Overcash, president of Mary Kay Inc. U.S.
"For 50 years, Mary Kay has continued to provide a rewarding opportunity selling irresistible products, changing the lives of women around the world."
Since the Career Car Program's inception in 1969, more than 144,000 independent sales force members have qualified or requalified to earn the use of a Mary Kay career car.
Currently, 6,032 Mary Kay career cars are on the road nationwide with approximately 1,318 of those being the coveted Mary Kay pink Cadillac.
Two pink cars later, Price owes her success to hard work and dreaming big.
"You can have so many things, cars, diamonds and trips, but you have to work hard," she said. "You have to dream and think big."
Source: Valleymorningstar
About Mary Kay
Irresistible products. Positive community impact. Rewarding opportunity. For more than 50 years, Mary Kay has offered it all.
With 3.5 million Mary Kay Independent Beauty Consultants and $4 billion in global annual sales, Mary Kay is a top beauty brand and direct seller in more than 35 markets around the world. Discover what there is to love about Mary Kay by connecting with a Mary Kay Independent Beauty Consultant at marykay.com.