Rodan + Fields Leases New Building Due To Rapid Growth
September 27, 2016
By Team Business For Home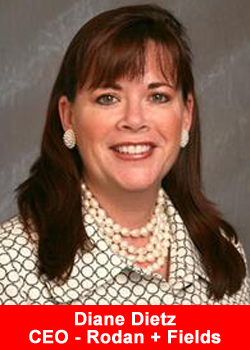 Skin care company Rodan + Fields has signed a 150,000-square-foot lease to expand into Bishop Ranch in San Ramon, California, USA, the company confirmed.
Rodan + Fields will remain headquartered in San Francisco at 60 Spear St., where it signed a lease for 62,500 squarefeet in 2013.
Rodan + Fields has leased 150,000 square foot at 2600 Camino Ramon at Bishop Ranch.
The deal reflects the company's surging growth and the heightened appeal of the East Bay as a location for companies, with cheaper rents and more available office space compared to San Francisco.
Rodan + Fields had $626.9 million in revenue in 2015, nearly doubling its 2014 revenue of $330 million, according to Business Times research.
Bay Area employees grew to 365 in 2015, up from 250 in 2014.
Company wide, employees grew to 451 from 300 in the same periods.
Founded in 2002 by Stanford University-trained dermatologists Katie Rodan and Kathy Fields, the company uses a direct marketing model with independent consultants who sell its products. It is the second-largest woman-owned company in the Bay Area.
"Our expansion to the East Bay reflects the significant growth Rodan + Fields has been experiencing," said Diane Dietz, CEO of Rodan + Fields, in a statement.
"Our new offices will enable us to continue the positive momentum as we work toward building a multi-billion-dollar prestige skincare brand."
Dietz came CEO in January, succeeding longtime CEO Lori Bush, who retired last December.
By next March, the company will occupy 2600 Camino Ramon at Bishop Ranch, where about 1 million square feet of space was vacated in 2014 by AT&T (NYSE: T), which still occupies about half of the 1.8 million-square-foot building.
About Rodan + Fields
Founded by Dr. Katie Rodan and Dr. Kathy Fields, Rodan + Fields' dermatology-inspired skincare products and proprietary, technology-driven social enterprise platform are changing the way people engage in the skincare category, shop for products and care for their skin.
In 2007, the company made the unprecedented move out of department stores and into the world of social commerce in order to realize the doctors' vision for providing the closest alternative to a professional skincare experience outside of a medical office and, in the process, empowering entrepreneurial opportunity.
Products are available through Rodan + Fields Independent Consultants and at www.rodanandfields.com.