Top Trainer John Maxwell Personal Growth Project For Network Marketers
September 21, 2016
By Team Business For Home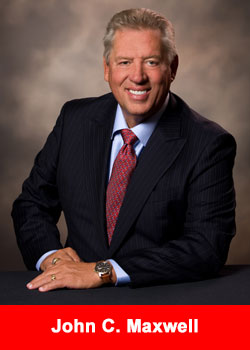 John C. Maxwell is inviting you to join him for an historic online webcast, along with 15 top 7 figure earners as guest trainers for this exclusive event, maxwellgrowthevent.com.
John Maxwell is an author, speaker, and pastor who has written many books, primarily focusing on leadership. Titles include The 21 Irrefutable Laws of Leadership and The 21 Indispensable Qualities of a Leader. His books have sold millions of copies, with some on the New York Times Best Seller List.
At 68 years old, John C. Maxwell is focused on 1 thing, and that's leaving a legacy.
In his own words Network Marketers are my kind of people. It's for those reasons, he has decided to create his 1st ever personal development course for network marketers.
The event will be broadcast live on September 30th, and registrants will receive a complimentary 30 day LeaderPass with unlimited access to all the content, including additional training from nearly 50 other top earners in our industry that is happening in the behind the scenes studio during the live event.
The top earners and guest trainers are:
Holton Buggs
Mark Smith

Brad Murray

Jordan and Kristen Kemper

Jason Borne

Adam and Vanessa Green

Hayden and Emily Vavra

Fred Graves

Jessica Ellerman

Jeremy and Mindy Deeble

Steve and Pasha Carter

John Holowaty

Simon Chan

Sarah Robbins
The event will revolve around one singular focus, and that's GROWTH:
The 15 Laws of Growth for Network Marketers to be exact.
This event is in many ways historic, both for John Maxwell, and for our great industry. He has never before created a network marketing specific course before, so this promises to be treasure chest of content. And the fact that he has invited dozens of top leaders to join him, will make this a very special experience for all of us.

Even if you can't attend live, all of the training will be available for 30 days after the event to those who pre-register. To learn more and to get your virtual seat, go to www.maxwellgrowthevent.com and feel free to share this article with your friends.
About John C. Maxwell
John C. Maxwell is a #1 New York Times bestselling author, coach, and speaker who has sold more than 25 million books in 50 languages. In 2014 he was identified as the #1 leader in business by the American Management Association® and the most influential leadership expert in the world by Business Insider and Inc. magazine.
He has also been voted the top leadership professional in the world on LeadershipGurus.net for six consecutive years. As the founder of The John Maxwell Company, The John Maxwell Team, EQUIP, and The John Maxwell Leadership Foundation, he has trained more than 5 million leaders.
In 2015, he reached the milestone of having trained leaders from every country of the world. The recipient of the Mother Teresa Prize for Global Peace and Leadership from the Luminary Leadership Network, John speaks each year to Fortune 500 companies, presidents of nations, and many of the world's top business leaders. Follow him at Twitter.com/JohnCMaxwell.