XANGO Announces Partnership With Shelly Maguire
September 12, 2016
By Nicole Dunkley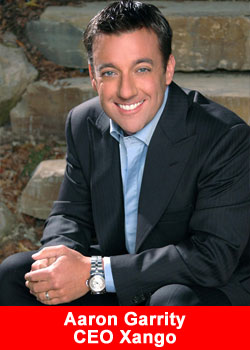 XANGO, a global wellness and direct sales leader, recently announced a partnership with beauty expert and celebrity spokesperson Shelly Maguire to develop and promote new products under the XANGO Aeris™ anti-aging skincare line.
"XANGO is excited to welcome Shelly to the team and to add her expertise to our legacy of creating natural beauty products featuring mangosteen," said XANGO Founder Gordon Morton. "Her contributions to the personal care industry are world-renowned and we're honored to work with her to enrich the XANGO Aeris skincare line."
Over the past 15 years, Maguire has launched more than 50 natural beauty products, established a successful chain of high-end beauty spas, and created an accredited continuing education program for massage therapists and estheticians that remains in use today. Diagnosed with Cystic Fibrosis at the age of nine, Shelly was determined to live a life without limits. A role model for women in business, her entrepreneurial spirit and dynamic personality have earned her a well-respected name in the skincare industry.
"Since being diagnosed with Cystic Fibrosis, I've made it my life mission to pursue wellness through natural living and to empower others with my knowledge," said Maguire. "Teaming with a trusted organization like XANGO gives me the opportunity to improve lives through better health, high quality products and the financial freedom that a home business can provide. I'm thrilled to work with XANGO's founders to effect positive change in communities throughout the globe."
As part of this partnership, Maguire will appear in various public venues to represent the Aeris brand and educate consumers on the benefits of the growing line of anti-aging skincare products. She will also help develop new Aeris products blending her background with XANGO's leadership in providing innovative wellness and skincare products featuring mangosteen and other premier botanicals.
XANGO Aeris is clinically proven, dermatologist-tested and hypoallergenic. Aeris features a 5-in-1 Action system with currently three products to fight the signs of aging: XANGO Aeris™ Instant Eye Gel, XANGO Aeris™ Eye Renewal Concentrate and XANGO Aeris™ Marine Collagen Complex. For best results, consumers are advised to use the topical and ingestible products of the Aeris regimen twice daily.
"We're thrilled to work closely with Shelly to help spread awareness of Aeris' anti-aging formulas, featuring mangosteen, as we continue to support our distributors in changing lives, one person at a time," said XANGO Founder and CEO Aaron Garrity.
About XANGO, LLC
A leading global nutrition company, XANGO, LLC, is a recognized leader in health and wellness products. Currently expanding into a wider range of botanicals, XANGO was the first company to market a premium mangosteen beverage, XANGO® Juice, to consumers worldwide.
XANGO is privately owned and powered by a global network of more than 2 million independent distributors in the U.S. and more than 40 international markets, including Canada, Mexico, Australia, Japan, Russia, South Africa and more.