DubLi Network Launches BSP Rewards
October 10, 2016
By Team Business For Home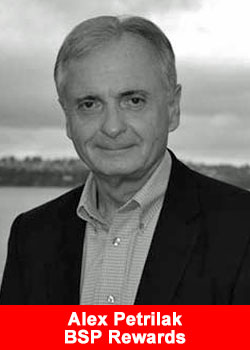 Global e-commerce network marketing giant, DubLi Network, has designed an all-new customer loyalty program called BSP Rewards – one of the most sophisticated marketing programs available on the market today.
BSP Rewards, formerly known as the DubLi Partner Program, is exclusively available for certified DubLi Network Business Associates to market to any type of company or non-profit organization whether it is a sports club, financial institution, charity or small business.
BSP Rewards provides online shoppers access to over 12,000 stores, representing more than a billion products, thus enabling Partners to reward their customers with this vast offering and a Cash Back percentage on every purchase they make. While most loyalty programs offer limited rewards, BSP Rewards gives consumers the ability to earn Cash Back on every purchase in addition to any discounts, coupons, deals and free shipping offered by the stores.
Harnessing the potential of cutting-edge technology, the BSP Rewards Partner Program is "sophistication made simple." Partner Program-certified DubLi Network Business Associates can reap huge rewards as one Partner Program could potentially mean millions of customers. In the past, loyalty programs of this caliber were mainly available to the Fortune 500 companies that could afford them.
For the very first time, BSP Rewards makes it simple and affordable for companies and organizations of any size to have their own consumer-driven customer loyalty program – one that brings value, savings and rewards to their customers every day.

Currently, BSP Rewards supports more than 1,800 corporate and non-profit Partner Programs in over 60 countries, with customers spanning 100 countries around the world.
Companies and organizations are seamlessly integrating the world's largest Cash Back shopping and travel site into their marketing strategy and utilizing their co-branded and/or white-labeled e-commerce platform to increase customer retention, market expansion, and brand recognition while generating new revenue from within a growing two trillion dollar e-commerce market.
The BSP Rewards Program offers great opportunities for all participants and simultaneously revolutionizes the e-commerce, network marketing, and loyalty program landscape. For more information, visit www.BSPRewards.com.
About Dubli Network
DubLi.com is a global leader in online shopping and Cash Back rewards to customers worldwide. DubLi is emerging as a leading e-commerce platform offered through network marketing, currently serving customers in more than 120 countries. E-shoppers can browse through different categories, which feature international and local brands, travel, coupons, discounts and vouchers.
DubLi has adapted its multilingual and multi-regional e-commerce platform to serve 12 international markets in local language and currency to strengthen its global e-commerce presence and encourage sales in its countries of operation. Depending on the market, DubLi.com features the world's most popular brands including Amazon.in, Walmart, Nike, Hotels.com and Expedia.