Jeunesse Hosts 18,000 Attendees From Over 100 Countries At WORLD EXPO Event
October 29, 2016
By Team Business For Home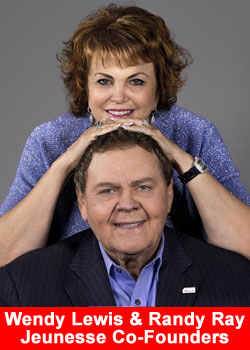 Global youth enhancement company Jeunesse – a Triple A classified opportunity by Business For Home – held its annual Jeunesse EXPO Empower 2016 world conference October 8 – 10 in its hometown of Orlando, drawing 18,000 attendees from over 100 countries, despite the record-breaking hurricane that had threatened the Florida coast for days.
Held at the Orange County Convention Center, the Jeunesse EXPO event opened with personal and heartfelt remarks from company founders, Randy Ray (CEO) and Wendy Lewis (COO), who discussed the motivation behind the company and its mission to make a difference in the lives of others.
Chief Visionary Officer, Scott Lewis and his wife Isabel Lewis followed, welcoming Jeunesse Distributors from around the world and setting the stage for what would be an energetic and inspiring event.
"I strongly believe when we are empowered, we maximize the positive impact we can make in the world. Every aspect of this event was designed to further empower our Distributors to tap into their potential for using their talents to fulfill their dreams.
To see thousands of our Jeunesse family brave a record-setting storm and come together with energy, passion and commitment here in our hometown was an incredible moment.
I believe everyone left this event truly empowered and inspired to get out there and change more lives as we pave the way to finishing 2016 in record fashion," commented Scott Lewis.
The agenda was jam-packed with content to help empower Jeunesse Distributors with the launch of new marketing and training tools including new company literature, brochures, digital tools and training materials, as well as impactful speakers covering personal development, business training and best practices.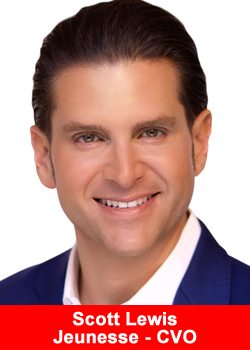 A highlight of the event was the launch of M1ND, an exciting new product addition to the company's Youth Enhancement System™. M1ND is a dietary supplement containing an exclusive, cutting edge ingredient, CERA-Q™ and a proprietary blend of L-Theanine, GABA and N-Acetyl L-Tyrosine to support memory and reduce mental distraction.*
Exclusively available through Jeunesse, M1ND offers cognitive support in an innovative 1-ounce lemon meringue flavored gel pack that is convenient and easy to use.*
The event also presented an opportunity to highlight the company's partnership with the nonprofit organization, WE Charity. Guests were inspired by a special presentation by WE Charity co-founder, Craig Kielburger, and a Jeunesse Kids™ fundraiser, netting over $600,000 over the two-day event for the adoption of a village in Los Rios, Ecuador through the WE Villages program.
Jeunesse has also adopted WE Villages in Dao Lazui, China and Irkaat, Kenya where projects such as new school buildings, clean water and sanitation systems, mobile health clinics, agricultural training and development, and alternative income and livelihood training have been successfully implemented.
The company also acknowledged the achievements of thousands of Jeunesse Distributors with on-stage recognition as well as an unparalleled gala celebration.
Event attendees participated in the onsite Empower Village, featuring interactive product and information booths and a Jeunesse store. And over 12,000 people took part in VIP tours of the company's brand-new, 130,000-square-foot World Headquarters building in nearby Lake Mary, Florida.
Instead of holding just one World EXPO event in 2017 the company will launch the Jeunesse World Tour, bringing its message and mission to five world-class cities. This unprecedented five-stop world tour includes: Sao Paulo, Brazil; Bangkok, Thailand; Milan, Italy; Macau as well as a stop back home in Orlando, Florida.
About Jeunesse
Jeunesse is a global direct selling company with a mission to positively impact the world by helping people look and feel young, while empowering them to unleash their potential. The company's exclusive skin care and nutritional products form a comprehensive Youth Enhancement System.
With multilingual customer service, back office support and a global enrollment system, Jeunesse utilizes a cutting-edge platform to share innovative products, training and support through 32 fully operational offices to markets in over 130 countries. Learn more at jeunesseglobal.com.