Modere Introduces Scientific Advisory Board
October 6, 2016
By Team Business For Home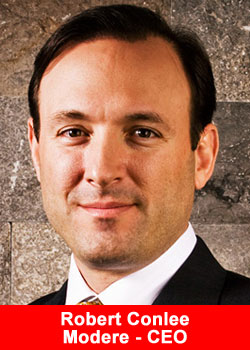 To ensure that Modere's live clean promise and product innovation are relentlessly upheld, they have assembled a team of some of the most respective scientists in their fields.
This board of trusted medical professionals brings over 150 years of combined experience and over 50 medical patents.
Robert A. Harper, PhD, is a personal care expert with more than 24 years of experience in clinical and scientific research, product development, and product safety.
He holds a PhD in Biochemistry with an expertise on toxicology of the skin. He is a trusted member of the American Academy of Dermatology and has published over 28 papers in peer-reviewed journals.
Wallace Hayes, PhD, is a Professor of Toxicology at Michigan State University and Harvard University. He has published more than 250 peer-reviewed papers dealing with various aspects of toxicology.
He has served on committees and expert panels for the National Academy of Sciences, the National Institutions of Health, the Environmental Protection Agency, and the Department of Defense.
Tracy Cornuelle, PhD, part of research and development at Modere, Tracy brings a background in Medicinal and Natural Product Chemistry. She has over 20 years of product development experience with personal care, home care, and nutritional supplements.
Greg Horn, Formulator of M3, is a leading innovator in health and nutrition business. He has over two decades of experience in developing and managing companies associated with personal health. Greg is CEO of Specialty Nutrition Group, former CEO of Garden of Life, and former of GNC.
Edison Miyawaki, MD, specialized in the fields of psychiatry and neurology. He has been teaching on the subjects for over 30 years and has published over 80 articles on various subjects regarding the brain.
Edison has trained in hospitals affiliated with the Harvard Medical School and served as an associate neurology at the Brigham and Women's' Hospital in Boston.
About Modere
Modere is the first ever social retail company. We offer a category-leading portfolio of lifestyle essentials—personal care, health & wellness, and household products that are equal parts safe, high performing, and beautifully designed. Our formulas are proven and tested, and have been trusted by customers around the world for more than 25 years.
At Modere, we create more than just products—we create meaningful experiences. The Modere experience is catered specifically to the modern lifestyle, which takes place at the intersection of stylish, safe, and smart. For more information, please visit www.modere.com
Modere is a portfolio company of Z Capital Partners, L.L.C.