QNET Exposition Draws 50,000 Global Entrepreneurs Around Africa
October 4, 2016
By Team Business For Home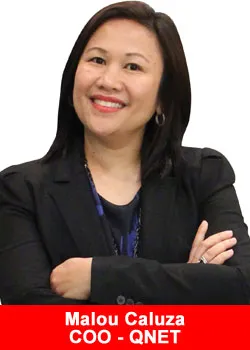 Prominent Asian Direct Selling Company, QNET created history with an unforgettable month-long 'Absolute Living Expo' that saw 50,000 attendees overall, and covered five countries in the African continent; namely Burkina Faso, Niger, Guinea, Ivory Coast, and Mali.
The Absolute Living Expo aimed to provide current and potential QNET Independent Representatives a chance to experience world-class products, and to learn first-hand about the life-changing possibilities of network marketing through QNET.
"Keeping in tune with our global Absolute Living campaign, the expo served as a great platform to create awareness about our holistic approach to health and wellness, based on the four key messages around our products – Eat Absolutely, Drink Absolutely, Breathe Absolutely, and Feel Absolutely.
The most popular of our products were the Swiss eLearning Institutes online courses and EDG3, our flagship health product under the LifeQode brand of health and wellness products." mentioned QNET Chief Marketing Officer Trevor Kuna.
In addition to full-fledged product expositions, there were also many engaging activities including product demonstrations, inspirational talks from experts, leaders, and QNET top management. The expo also featured sharing sessions that covered network marketing tips, and real-life success stories of people who use and love QNET products. The month-long extravaganza also caught the interest of multiple local newspapers and radio stations across the five host countries.
"It's amazing to see the overwhelming response the QNET Absolute Living Expo has received! The level of enthusiasm and passion of our Independent Representatives (IRs) in this region is very encouraging. This expo has definitely been a great platform to strengthen QNET's brand presence in Africa.
It has helped current and potential IRs learn more about QNET, and understand their true potential in their network marketing through QNET", added Kuna.
The expo kicked start at Burkina Faso, rounded-off in style at Mali with the event being officiated by the representative of the Mayor of Commune 4, Bamako. The expo was also attended by VIPs from Mali like the Vice President, and the Secretary General of the Chamber of Commerce and Industry, and Director of Cabinet from the Ministry of Justice. "The heart of the founders has been seen, felt, and heard, here in Mali", affirmed Kuna.
About QNET
As a prominent Asian direct selling company, QNET provides a range of products that are offered through the e-commerce platform by Independent Representatives (IRs) in over 100 countries. The company also has offices and agencies in 25 countries worldwide, and more than 50 stockists, apart from localized operations or franchisees in a number of countries.
QNET is a member of the Direct Selling Association of Malaysia, the Direct Selling Association of Singapore, Direct Selling Association of Philippines, The Direct Selling Association of Indonesia, the Hong Kong Health Food Association and the Health Supplements Industry Association of Singapore among others.
QNET is also active in sports sponsorships around the world, including football (Direct Selling Partner of Manchester City Football Club), Formula One, badminton and more, due to the company's strong belief that the drive, passion and teamwork of sports mirrors that of QNET. For more information, please visit QNET's website at www.qnet.net