Arbonne International Expands To Taiwan
November 2, 2016
By Team Business For Home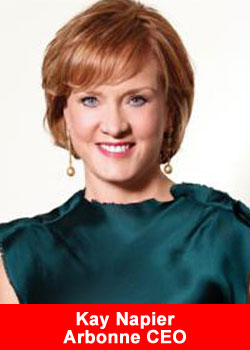 Arbonne International, LLC (Arbonne) officially opens for business in Taiwan in one week, on November 8, 2016.
Taiwan is Arbonne's first country in Asia and symbolizes the company's accelerated global expansion, with this second new market opening in 2016 — following the June 2016 New Zealand launch. Arbonne is now available in seven countries: The U.S., Canada, Australia, Poland, New Zealand, the United Kingdom and Taiwan.
Arbonne Taiwan is a huge milestone for us as we further expand into the Asia Pacific region, especially on the heels of the amazing success of Arbonne New Zealand this past summer, said Arbonne CEO Kay Zanotti.
Taiwan is the 11th largest direct sales market in the world despite having a relatively small population of approximately 24 million people. The Taiwanese culture emphasizes inner and outer beauty, and embraces Eastern and Western cultures, said Zanotti.
These characteristics align so well with our Arbonne culture and are key reasons Arbonne Taiwan will be strategic and successful for our brand, said Zanotti.
Arbonne Taiwan opens with an extensive range of 27 core products including 17 skincare formulas and 10 nutrition products. Arbonne is introducing an exclusive, RE9 Advanced® Brightening line for the launch that was created to meet customer expectations in Taiwan, and will be reformulating additional products from existing collections.
The grand opening of the Arbonne Experience Center in the Xinyi district of Taipei, will showcase product demonstrations, dynamic Arbonne videos and brand presentations. Experience Centers are common in Asia and provide an opportunity for an independent consultant or prospective customer to get a first-hand view of the company, culture and products offered.
Arbonne is pleased to announce the process has been started to achieve LEED Certified™ status for the Arbonne Experience Center in Taiwan, reflecting the company's expanding global sustainability commitment. This pending certification by Leadership in Energy and Environmental Design (LEED) represents the most widely recognized and utilized third-party verification and certifications used for green buildings.
To celebrate and support the opening of Taiwan, Discover Arbonne Road Shows will take place across the country in early December. These include December 5 in Taipei, December 6 in Taoyuan, December 7 in Taichung, December 8 in Tainan and December 9 in Kaohsiung. There is also a Grand Opening Discover Arbonne event at Hua Nan Building in Taipei on Saturday, November 12. For more information about Arbonne Taiwan please log on to: www.arbonne.com
Arbonne products are vegan-certified, cruelty-free, formulated without gluten, dermatologist?tested and allergy?tested. All Arbonne products can be purchased through Arbonne's extensive network of Independent Consultants, or online at www.arbonne.com. Arbonne. Pure, Safe, Beneficial.™
About Arbonne International
Founded in Switzerland in 1975, and brought to the U.S. in 1980, Arbonne International, LLC, creates personal care and wellness products that are crafted with premium botanical ingredients and innovative scientific discovery. Arbonne. Pure, Safe, Beneficial. Arbonne's personal care and nutrition formulas are vegan certified and adhere to a strict Purity and Safety Ingredient Policy.
Arbonne products are available at arbonne.com or through an extensive network of Arbonne Independent Consultants in the United States, Canada, Australia, Poland, New Zealand and the United Kingdom. Arbonne is a privately held company and is headquartered in Irvine, Calif. For more information, including ingredient information, please visit www.arbonne.com. Arbonne® is a registered trademark of Arbonne International, LLC.