Romacio Fulcher Achieves Success With Wor(l)d Global Network
November 19, 2016
By Team Business For Home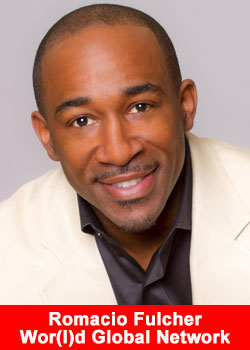 From becoming a self-made millionaire in mortgage and real estate at the age of 25 to now making millions in network marketing, success follows Romacio Fulcher.
About 10 years ago Romacio caught the vision of network marketing and hasn't looked back.
He has risen to the top ranks of every company, but none as fast as with Wor(l)d Global Network. He achieved the rank of Double President in his FIRST WEEK.
A Double President brings in over $500,000 USD revenue in just a week's period and amazingly Romacio did this his first week with a BRAND NEW group of people. He did not bring a team with him.
One of Romacio's favorite sayings is "Know what you are looking for". When he met CEO Fabio Galdi and heard his vision for the company, Romacio's 5 criteria of experienced leadership, perfect timing, breakthrough product, true residual compensation, and great system were met and exceeded.
"Having a product that is a first in network marketing, a category creator with 'Life Sensing Technology' combined with the huge wearable technology market and our timing, it's a perfect match. It's easily understood, no explaining of studies, and very attractive to customers and those that want to earn supplemental income.
This is the vehicle I've been looking for and the first time I feel I can achieve MY VISION of creating 100 millionaires within 3 years. I'm ready to drive it fast and teach others to do the same. This product is so revolutionary, I'm choosing 100 key people to work with to help them achieve their goals and dreams."
Speaking of driving fast, one of the things Romacio is most excited about amongst the many wonderful things about Wor(l)d is their luxury car program. Again, Wor(l)d is taking a revolutionary route.
Once a distributor qualifies, Wor(l)d BUYS the luxury car of the distributor's choice like a Rolls Royce, Lamborghini or Ferrari and GIVES them the title, not a monthly car allowance with a long-term loan. .
Romacio is excited to help his team break records and build momentum through his partnership with Global Master Distributors Chanida and Nat Puranaputra and fastest President Millionaires and #1 US leaders/earners Chad and Nattida Chong. These two couples truly lead-by-example and embody the winning combination of heart, passion, vision, and work ethic.
Global Master Distributors Nat & Chanida says,
"Romacio is someone who does his complete and thorough due diligence before he makes any decision. And once he makes that move, he goes all out.

I'm glad he made the right choice with WOR(l)D and that is why is he having unbelievable results right now. We are extremely proud."
"We are beyond thrilled and honored to be partnered with a powerhouse like Romacio. His leadership and ability to simplify duplication for the masses is praiseworthy. There is no doubt why he is having such immediate success. We couldn't have asked for a better running partner," exclaim Chad & Nattida Chong, the First USA President Millionaires.
Romacio Fulcher and Chad & Nattida Chong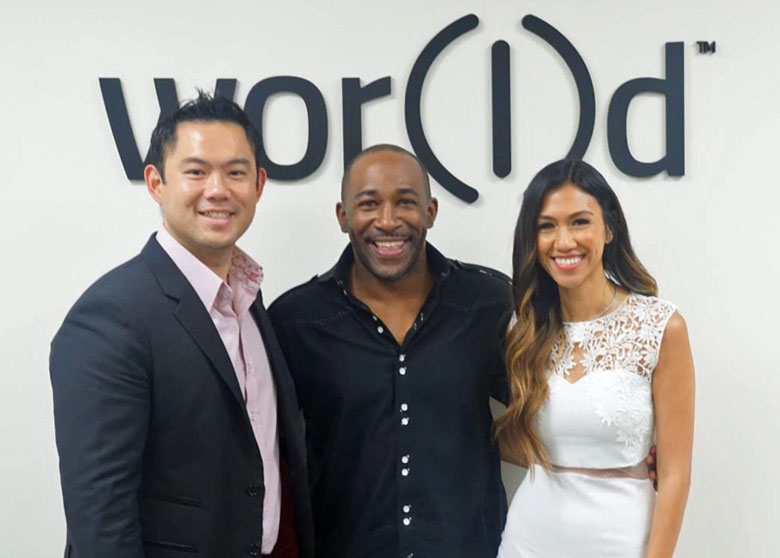 Although Romacio has earned millions, his heart is in training and inspiring others to transform their lives by helping others and earning supplemental income along the way. This is our time.
About WOR(l)D Network.
With an Headquarter in MIAMI, USA, WOR(l)D stands apart as a leader in the global markets of media, mobile and wearable technologies. In the 15 offices distrbuited in all the continents, WOR(l)D is employing the brightest minds and best professionals, constantly investing in great ideas and highly motivated people.
Every WOR(l)D product reflects its passion for research, innovation and environmental responsibility.
WOR(l)Dis a recognized as a leading player in the drive towards a more economically stable, socially connected world. Leveraging a new business paradigm, WOR(l)D seeks to transcend every social and economic boundary.
Using innovative products and a proven, direct selling business model wor(l)d is helping people around the globe to transform their lives—and their livelihoods. For more information please visit www.worldgn.com