Breaking News: Vemma Vs. FTC – Pyramid Case Settled
December 15, 2016
By Team Business For Home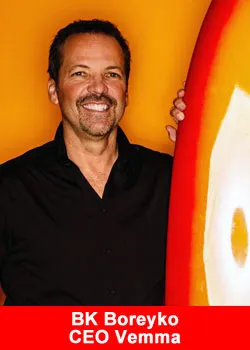 In August 2015 the Federal Trade Commission (FTC) – an USA Government institution – hit Vemma with full power, 25 agents entered the head office in Phoenix, Arizona on a monday morning. A raid.
Bank accounts and credit cards were seized, 150+ employees were fired within a couple of hours, and a receiver took over.
A $180 million company was ruined, Vemma's world wide distribution channel burned to the ground.
BK Boreyko: The FTC can do a lot of damage in a short period of time.
They're so powerful, it's hard to believe this kind of action can happen in this country. Fifteen FTC agents and 10 Tempe police officers stormed my building, took over my company and froze my bank accounts for three weeks before I even got the opportunity to talk to a judge.
It was a direct attack on the MLM – network marketing industry.
The allegations: illegal pyramid scheme, income claims, failure to disclose, means and instrumentalities, relief defendent.
The FTC was granted a court order, to freeze the company's and CEO B.K. Boreyko's assets, as well as a temporary restraining order.
"Defendants are running a global pyramid scheme that has likely victimized hundreds of thousands or millions of consumers" the FTC said in court filings released to the public.
– Today Vemma and the FTC reached a settlement –
Huge congratulations to BK Boreyko, CEO – Vemma for his Never give up attitude.
Many, many CEO's would have been crushed by the overwhelming force the FTC use. The hundreds of thousands victims were never found…. In fact, after a 14 month under cover investigation, the lead agent testified that the FTC couldn't find a single victim.
With an A+ Better Business Bureau rating and a 100% money back guarantee for a full year, not finding someone unhappy with Vemma isn't a surprise.
When Boreyko was asked if he was pleased with the settlement, he replied:
Some people would rather be right than happy. I'd rather be happy. I can't afford to prove the FTC wrong and I'm just grateful I'm still alive. Praise God it's over! I just want to get back to work.
Vemma was forced to change its compensation plan but compared to the very serious allegations it is little. The two changes were 51% of a distributors volume must come from customers and a distributors person order cannot count towards qualifying for bonuses.
From the press release:
First, despite the FTC's initial allegations, the settlement contains no admission of fault or any finding that Vemma operated unlawfully or as a "pyramid scheme." From the beginning of the litigation, Vemma – a twelve year old family-owned business – has denied wrongdoing and has strongly contended that it is a customer-driven company with excellent, clinically-studied wellness products.
Second, the settlement does not require Vemma to pay any money. As part of the settlement, Vemma did stipulate to a $238 million dollar damage award. However, the parties expressly agreed that Vemma does not have to pay anything so long as it and CEO BK Boreyko comply with the terms of the settlement.
The question is, why did Vemma agree to such a large award?
The answer is simple. First, the FTC did not require the company to pay the fine. But more importantly, while Vemma believes that many of the FTC's allegations were incorrect, the company agreed to the award in order to settle the lawsuit. Given the financial and emotional cost, along with the significant distraction of continued litigation with the FTC, Vemma wants to focus on rebuilding its business, not proving the FTC was wrong.
Third, and most important, the settlement allows Vemma to continue doing business, as it has for over the past year, providing some of the most unique, ultra-premium liquid wellness products available anywhere.