Buyezee Expands Its Services In Asia
December 2, 2016
By Team Business For Home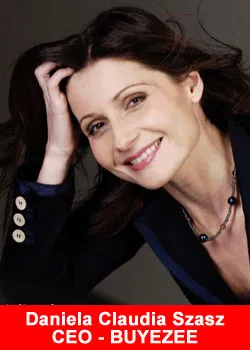 Buyezee, a global provider of fully serviced eCommerce shops, has launched their flight and hotel booking service in Cambodia 1 month ahead of schedule.
Cambodia represents an exciting strategic move for Buyezee, as they are pioneering eCommerce in a country which to date – is still very much in it's infancy with regards to online purchasing.
Cambodia's GDP, whilst overall is still low, has been growing at one of the highest rates in the South-East Asia, only behind Myanmar. Source: McKinsey Global Institute.
Also, internet penetration and social media adoption rates are rapidly improving, where internet penetration is now at 25 percent, an increase of 10% in the past few years.
These indicators are the reason why Buyezee are establishing themselves in Cambodia now, while it's still early.
Daniela Claudia Szasz commented:
We have been really pleased with the feedback we have been receiving and the initial excitement being generated by the early launch of our online booking services for travel, we have received many emails from customers thanking us for the savings they are making using our State of the Art services.
Antony Spear, added:
This strategic move has positioned Buyezee as an Early Adopter in this emerging marketplace and will assist us in building a household brand very quickly due to the lack of competition. The rewards to be generated in the short and long term by our Shopreneurs is already starting to prove that our investment has been a wise decision"
ABOUT BUYEZEE:
A global provider of fully serviced eCommerce shops that can empower individuals and companies alike to immediately brand, promote and profit from the Multi Trillion Dollar marketplace with little or no previous knowledge or experience.
BUYEZEE's innovative eCommerce products are marketed person-to-person by independent Shopreneurs on a global basis.
From its conception, BUYEZEE™ have chosen and consulted the most competent people available, thus ensuring that no beta testing is carried out at the expense of the network. Much time, money, planning and resources has been invested into product development to make this a powerful and leading global opportunity.
More Information can be obtained from our corporate website: www.buyezee.net