Buyezee Reports Growth In The Middle East
December 21, 2016
By Team Business For Home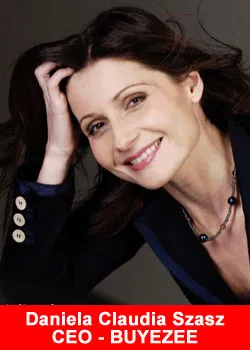 In the first 2 weeks of December 2016, Buyezee, global provider of fully serviced eCommerce shops, has seen strong sales growth, 250% up from November, pending their pre-launch for Kuwait scheduled for March 2017.
With over 700 new websites launched in the Middle East over the past 8 weeks, Buyezee are expecting to profit from the regions rapidly emerging e-Commerce growth, which is expected to rise to $10 Billion in B2C retail sales by 2018, up from $4.9 Billion in 2015.
According to MasterCard, the percent of mobile and general internet users making online purchases in the Middle East ranges greatly, from 37% in Oman to a high of 95% in Kuwait.
With growth in mobile purchases (typically younger, affluent individuals), it's no surprise smartphone usage, combined with the overall internet audience within the Middle East is increasing.
Daniela Claudia Szasz – Buyezee CEO, commented:
"We are delighted with the feedback we have been receiving – we have scheduled webinars for January, where we expect to see excellent continued growth in this region"
ABOUT BUYEZEE:
A global provider of fully serviced eCommerce shops that can empower individuals and companies alike to immediately brand, promote and profit from the Multi Trillion Dollar marketplace with little or no previous knowledge or experience.
BUYEZEE's innovative eCommerce products are marketed person-to-person by independent Shopreneurs on a global basis.
From its conception, BUYEZEE™ have chosen and consulted the most competent people available, thus ensuring that no beta testing is carried out at the expense of the network. Much time, money, planning and resources has been invested into product development to make this a powerful and leading global opportunity.
More Information can be obtained from our corporate website: www.buyezee.net