ForeverGreen Appoints Chris Patterson As COO
December 11, 2016
By Team Business For Home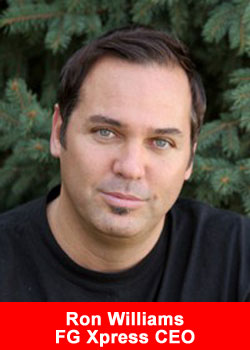 ForeverGreen Worldwide Corporation (FVRG), a leading direct marketing company and provider of health-centered products, announced today the appointment of Chris Patterson as COO.
Patterson brings over 15 years of successful Direct Selling industry experience, previously working in progressive executive positions such as In-House Legal Counsel, Vice President of Strategic Development, General Counsel for three different companies, Chief Operating Officer, and President.
He returns to ForeverGreen after most recently spending four years in the high-tech Aerospace Industry. I am delighted to rejoin ForeverGreen at this time. Even when I was employed at different companies, I strived to live a ForeverGreen way of life and I cherish my ongoing relationships with ForeverGreen employees and distributors, commented Patterson.
We are thrilled with the return of Chris to our team. We missed him during his absence. His expertise and breadth of industry and international experience will benefit our ForeverGreen family immensely, commented CEO and Founder Ron Williams.
Along with his experience in direct selling, Chris is retired from the United States Army Reserves with over 20 years' service with assignments in Operations, Public Affairs, and Signals Intelligence. He also holds a Juris Doctor degree from Washburn University School of Law. He is a member of the Utah State bar and fluent in Portuguese.
About ForeverGreen
ForeverGreen Worldwide Corporation develops, manufactures and distributes an expansive line of all natural whole foods and products to North America, Australia, Europe, Asia, Africa and South America, including their new global Xpress offering Prodigy-5. Additional products include PowerStrips, SolarStrips and BeautyStrips.
They also offer their North America weight-management line Ketopia, along with FrequenSea, a whole-food beverage with industry exclusive marine phytoplankton, immune support and weight management products, and Pulse-8 powdered L-arginine formula. For more information on ForeverGreen's products, visit www.forevergreen.org.