Zija International Receives 2016 MarCom Award
December 20, 2016
By Nicole Dunkley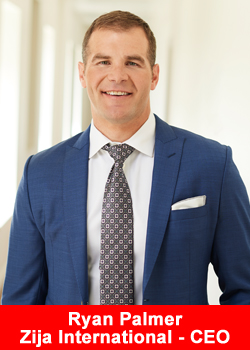 Zija International recently received a prestigious 2016 MarCom Award, which recognizes excellence in marketing communications, design, branding, product packaging, etc. Platinum is the highest award possible, followed by Gold.
Zija received a Gold MarCom Award honoring our recent brand refresh.
The competition has grown to perhaps the largest of its kind in the world, with over 6,000 entries per year. Winning companies range in size from individual communicators to media conglomerates and Fortune 500 companies.
MarCom Awards is administered and judged by the Association of Marketing and Communication Professionals. The Association oversees awards and recognition programs, provides judges and sets standards for excellence.
It's been a huge year of growth and momentum at Zija International and the company shows no sign of slowing down!
Zija is honored to be recognized for the efforts and hard work that was put into their rebranding.
ABOUT ZIJA INTERNATIONAL
Zija International, a privately-held and privately-funded business founded by Kenneth E. Brailsford and led by Ryan Palmer, develops natural health, wellness, and beauty products. The company operates in more than 50 countries worldwide, pioneering the #NaturalHealthRevolution to help individuals achieve Life Unlimited.
Zija has seen consistent growth every year since it was founded over 9 years ago and has received several awards, including and being named the Fastest-Growing Company in Utah by Utah Business Magazine. It has also been recognized on fastest-growing and top-revenue lists by Inc. Magazine, Direct Selling News and Utah Valley Magazine, and has received industry-specific MarComm, American Business (Stevies), and Davey Awards.
With corporate offices located in Lehi and more than 4 million sq. ft. of state-of-the-art warehouse, shipping and manufacturing facilities located in Utah, United States, Zija International employs more than 200 individuals and has the capacity to grow to more than two billion dollars in annual sales.