Buyezee To Launch Product Uploader
January 21, 2017
By Team Business For Home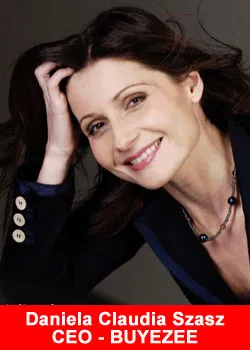 Buyezee have today announced that their eagerly awaited Product Uploader – will be unveiled at their first ever Leader Event, which is to be held in Germany on the 11th and 12th February.
The Buyezee Product Uploader enables individuals and businesses to promote and sell their products on the existing Global Marketplace, currently promoted by a rapidly expanding network of over 25,000 websites.
With plans to build still further on this exciting feature in all markets, Buyezee immediately becomes even more attractive to all merchants wishing to expose their products on a proven platform; which is expected to grow in size to six figures during 2017.
Chris MacDonald – Buyezee CTO commented:
The Product Uploader marks another milestone for Buyezee and our Partners' shared success.
Daniela Claudia Szasz – Buyezee CEO added:
The Buyezee opportunity continues to grow from strength to strength, I believe that this additional feature will empower our rapidly expanding network of Shop Owners and Shopreneurs to realise an unrivalled potential for additional profits.
About Buyezee:
A global provider of fully serviced eCommerce shops that can empower individuals and companies alike to immediately brand, promote and profit from the Multi Trillion Dollar marketplace with little or no previous knowledge or experience.
BUYEZEE's innovative eCommerce products are marketed person-to-person by independent Shopreneurs on a global basis.
From its conception, BUYEZEE™ have chosen and consulted the most competent people available, thus ensuring that no beta testing is carried out at the expense of the network. Much time, money, planning and resources has been invested into product development to make this a powerful and leading global opportunity.
More Information can be obtained from our corporate website: www.buyezee.net