Jeunesse Acquires Naming Rights To Olympic Arena In Rio de Janeiro
January 10, 2017
By Team Business For Home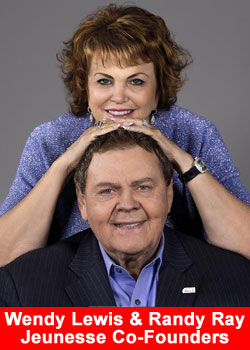 Brazil is home to one of Jeunesse's fastest-growing markets — and now it will feature a new venture for our global brand.
Chief Visionary Officer Scott Lewis announced to Emerald Directors at the Emerald Experience in Maui on Thursday night that Jeunesse has acquired the naming rights to the Olympic arena in Rio de Janeiro for the next three years.
"I am honored that Jeunesse will now have a presence in a place where hundreds of thousands of people gather annually to celebrate life through culture, sports and music," Scott said.
To say that the Latin American contingent in attendance at the Emerald Experience was excited by the news might be an understatement.
The venue — the only multi-purpose arena in Brazil — not only hosted the gymnastics competition at the Summer Olympics in 2016, but it has also been home to the National Basketball Association's Global Games, the UFC, Disney on Ice and numerous musical artists including Beyoncé, Maroon 5, Paul McCartney, Guns N' Roses and Elton John.
The arena can hold up to nearly 15,000 for sporting events, and just under 19,000 for concerts. From 2009–2015, it hosted nearly 2.5 million people, including more than 435,000 in 2015 alone.
The Jeunesse brand will be apparent all over the arena, from signage on the exterior, to street signs directing patrons to the venue. The massive scoreboard in the center of the arena will also feature the Jeunesse logo.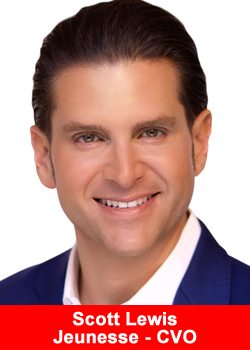 There will also be a Jeunesse retail shop, allowing Distributors and customers to pick up their product.
"Congratulations to our Jeunesse Family in Brazil and Latin America. This is a symbol of your hard work and success in building our brand," Scott Lewis said.
And in typical Jeunesse fashion, there will be a party to kick off the new sponsorship on April 7–8, with Founders Wendy Lewis and Randy Ray in attendance, together with Scott Lewis and his wife Isabel.
On April 7, we will welcome popular musical artist, Anitta, to the celebration, where she will perform exclusively for Jeunesse Distributors. Anitta is a three-time winner of Best Brazilian Act at the MTV Europe Music Awards.
And on April 8, we will celebrate our first anniversary in Brazil.
"It has been an incredible year in Brazil," Vice President of Latin America Miguel Beas said. "And this shows our commitment to continuing to make an impact and growing Jeunesse for years to come."
About Jeunesse
Jeunesse is a global direct selling company with a mission to positively impact the world by helping people look and feel young, while empowering them to unleash their potential.
The company's exclusive skin care and nutritional products make up a comprehensive Youth Enhancement System. With multilingual customer service and back office support and a global enrollment system, Jeunesse has developed a cutting-edge platform to share innovative products, training and support through 32 fully operational offices to markets in over 100 countries. Learn more at Jeunesseglobal.com.