Jeunesse Raises $1.4 Million In 2016 To Aid Children Around The World
January 13, 2017
By Team Business For Home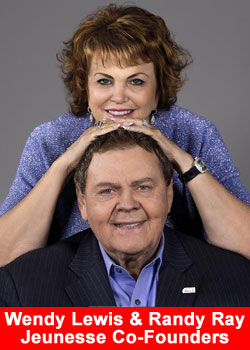 Today global youth enhancement company Jeunesse announced $1.4 million was raised in 2016 for its nonprofit foundation, Jeunesse Kids.
Jeunesse Distributors from around the globe generously contributed to support the nonprofit's mission to empower communities to give children a brighter future.
Contributions were made at company events and throughout the year at JeunesseKids.org.
Jeunesse Chief Visionary Officer, Scott Lewis commented,
"The mission of Jeunesse Kids is the heart and soul of this company and the cause-driven focus for which we stand. We are deeply grateful for and humbled by the generosity of our family of Jeunesse Distributors and their commitment to lift up and support children around the world."
The scope of the nonprofit's mission is worldwide, with an emphasis on acting at the local level with community-based support for after school programs, children's hospitals, and other projects serving children in Jeunesse markets around the world. New initiatives are planned for 2017 supporting basic human needs, education and protection of abused, neglected and maltreated children.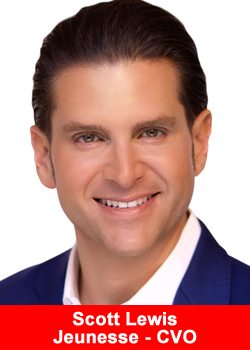 In addition, Jeunesse Kids has partnered with WE Charity to adopt villages in developing countries providing new school buildings, clean water and sanitation systems, mobile health clinics, agricultural training and development, as well as alternative income and livelihood training, offering a sustainable model to lift children and families out of poverty.
To date, Jeunesse has adopted villages in Dao Lazui, China, Irkaat, Kenya and Los Rios, Ecuador.
The company has led annual Bringing Hope service and cultural immersion trips to the villages in China and Kenya where company officials and Distributors were able to see the difference these projects are making first-hand and experience what it's like to live a day in the life of the villagers.
Additional Bringing Hope trips to the villages in Kenya and Ecuador are planned for 2017.
About Jeunesse
Jeunesse is a global direct selling company with a mission to positively impact the world by helping people look and feel young, while empowering them to unleash their potential. The company's exclusive skin care and nutritional products form a comprehensive Youth Enhancement System.
Jeunesse Kids is an international nonprofit 501(c)(3) foundation with the threefold goals of releasing children on every continent from poverty, bringing education and healthcare to children, and ending childhood exploitation.