Max International To Deepen Footprints In Ghana – Africa
January 11, 2017
By Team Business For Home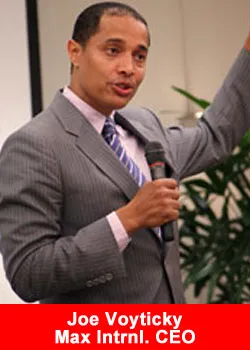 Max International Ghana, the producers of wellness and weight-loss supplements and products, is embarking on an expansion drive as it intends to open three more branches across the country this year.
This is aimed at expanding the reach and footprints of the company to the other regions in the country.
The Assistant General Manager for Max International Ghana, Ms Miriam Mahama, said this in an interview with the Daily Graphic after a press soiree in Accra.
"Because we don't have branches in every region, it is sometimes very difficult to get products to our associates in other regions and we are hoping to solve this problem by expanding our reach," she said.
"So we have opened an office in Kumasi which is serving the Ashanti and Northern regions and we are looking at opening other branches in Ho, Takoradi and Tamale next year," she added.
She said the company's two years in the country had so far been positive as people had accepted its products.
"This is because the products are improving their health and in terms of finance, people are earning extra income from engaging in the business as well. We have lots of people joining the business and spreading so fast," she noted.
Ms Mahama pointed out that at Max International, people can make more money. We provide three primary benefits – a chance to improve health, enhance your wealth and achieve more through personal development."
She said the company was committed to providing all of its associates with the resources they needed to build a successful business.
She also revealed that the company has created several sales and educational materials which are custom designed for associates of all levels of experience who will spearhead the company's dreams across the globe.
The assistant general manager further explained that the company offered nutrition that was not available in Africa or Ghana until now, and that they were embarking on massive expansion in Africa.
She said the company was currently present in three countries in Africa and 15 countries in other parts of the world.
About Max International
Max International is the producer of Glutathione enhancement products which are aimed at empowering people around the world to experience better health, success and significance.