Buyezee Accepts As One Of The First Direct Sellers Bitcoins
February 13, 2017
By Team Business For Home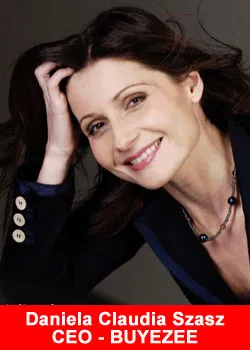 At their European event in Frankfurt today, Buyezee announced that the most widely used and highly popular cryptocurrency, Bitcoin, can now be used to purchase Shop Owner Licenses.
In a world first, Buyezee is the only company in their category to accept and pay out bitcoin payments within their marketing plan, in the way that they now do.
The team at Buyezee have made it simple for people to create an global online business, by removing the barriers and delays that conventional banks and currencies create. From now on, purchasing packages using Bitcoin within the back office is now as simple as scanning a QR code from your mobile phone.
Using Bitcoin gives near instantaneous results, as there is no time delay between payment and an upgrade being processed. The payout system has been designed to be quick and effective too, with all Bitcoin commission paid within 24 hours.
Buyezee has seen other large, multinational companies such as Expedia, Dell and Microsoft embrace Bitcoin as a payment method, expanding their already global business into emerging markets regardless of currency or border restrictions and is following their lead.
Daniela Claudia Szasz, CEO at Buyezee commented,
We want to afford the same freedom to our valued and rapidly growing team of Shopreneurs and Shop Owners and we're excited to further fuel the rapid expansion of our network of people, products and services.
Bitcoin is a great way encourage teams to form, removing the barriers that exist for conventional network marketing companies."
Chris MacDonald, CTO at Buyezee commented,
"The team has been working on the Bitcoin system for a while. Now that it has been thoroughly tested and proven, it is time to proudly and confidently release this exciting feature to the World."
About BUYEZEE:
A global provider of fully serviced eCommerce shops that can empower individuals and companies alike to immediately brand, promote and profit from the Multi Trillion Dollar marketplace with little or no previous knowledge or experience.
BUYEZEE's innovative eCommerce products are marketed person-to-person by independent Shopreneurs on a global basis.
From its conception, BUYEZEE™ have chosen and consulted the most competent people available, thus ensuring that no beta testing is carried out at the expense of the network. Much time, money, planning and resources has been invested into product development to make this a powerful and leading global opportunity.
More Information can be obtained from our corporate website: www.buyezee.net