Herbalife Paid a $200 Million Fine – Then the FTC Screwed it Up
February 6, 2017
By Team Business For Home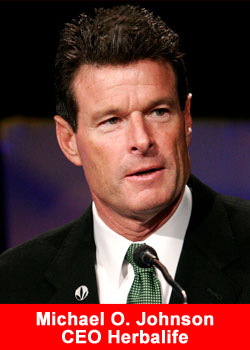 According to an article in Forbes, Herbalife paid a $200 Million fine and then the FTC screwed it up:
Three weeks ago, on Jan. 10, the Federal Trade Commission announced what sounded like great news for people who had lost money with Herbalife, the multi-level marketer of weight-loss shakes and nutritional supplements: Their checks were in the mail.
It was the final outcome in the FTC's lengthy battle with Herbalife (hlf, +0.32%), which in July agreed to pay $200 million in a controversial settlement.
And it was supposed to be a great victory for the hedge fund manager Bill Ackman, who had poured $1 billion into a bet against Herbalife stock and long argued that Herbalife was scamming immigrants into loading up on weight-loss shakes they'd never be able to sell at a profit.
But now that almost 350,000 checks have been mailed, a curious pattern has begun to emerge: Many of the people receiving money from the FTC don't appear to be victims at all. In fact, of those who received the checks, the largest of which are more than $9,000, many are actually happy customers who still use the meal supplements. Some still work for Herbalife.
Even members of the company's president's team, a special status that confers a larger product discount on high-volume distributors, have received a cut of the FTC settlement.
What's more, some check recipients say they plan to flip their settlement payout, i.e. use the money to buy more products from Herbalife.
That's what Gracie Puga, an insurance salesperson in Beeville, Tx., says she'll do. Puga, who has been buying the nutrition products since 2013, calls herself a very satisfied Herbalife member. Yet she received $649 from the FTC, and she plans to send it back to Herbalife. This check was a blessing to me and my family, Puga says. We will turn around and use it to buy more of our amazing Herbalife product.
Read futher here: Herbalife Paid a $200 Million Fine – Then the FTC Screwed it Up
About Herbalife
Herbalife is a global nutrition company that has been changing people's lives with great products since 1980. Our nutrition, weight-management, energy and fitness and personal care products are available exclusively to and through dedicated independent Herbalife distributors in more than 90 countries. We are committed to fighting the worldwide problems of poor nutrition and obesity by offering high-quality products, one-on-one coaching with an Herbalife distributor and a community that inspires customers to live a healthy, active life.
The company has over 8,000 employees worldwide, and its shares are traded on the New York Stock Exchange (NYSE: HLF) with net sales of $4.5 billion in 2015. To learn more, visit Herbalife.com or IAmHerbalife.com.